This week on the 7th July, Rockstar have released a brand-new Community Update, something a lot of people have been expecting for a long time after the last Update in February. Yes, the one that mentioned the next GTA title for the first time.
As time went by without Red Dead Online news and monthly instead of weekly bonuses, the community longed for an update on what was actually going on with that game, taking it to social media to (sometimes not in the best of ways…) protest the lack of news about the game and its potential sunsetting. That has changed now, as Rockstar finally revealed what their plans are, going forward.
Let's start with the less good news.
Red Dead Online
It's been about a year since the last Red Dead Online update, Blood Money, was released, and ever since there hasn't been much in the way of actual news about future updates, other than minor patching and weekly bonus events becoming monthly – likely due to an obvious ramping down on the development of the Western's online portion. Parts of the community were/are even planning a "funeral".
In the Community Update, Rockstar explains that "in the past few years, [they] have been steadily moving more development resources towards the next entry in the GTA series" and that as such, knowing the need to exceed players' expectations with the new entry, changes would be done to the way Red Dead Online is supported – let's make it easy to read:
Monthly showcases and bonuses will continue for the foreseeable, along with special seasonal content.
Experience improvements, plus other changes to enhance and maintain a healthy RDO environment were announced – the scope of those remains to be seen.
Rockstar plans to build upon existing modes and adding new Telegram Missions later this year, instead of delivering major updates like in previous years.
Some of this has come as a relief for parts of the community, as we finally got some communication about what's going on; but has come as a bigger shock for others – who protest that the game is now "completely dead", among other such reactions.
Personally, I'm just glad that we've had some sort of acknowledgement about the big elephant in the room, one that clearly needed to be addressed, for the better or for the worse. As much as it might be disappointing for a lot of the community who focused on RDO, at least we now know what's going on.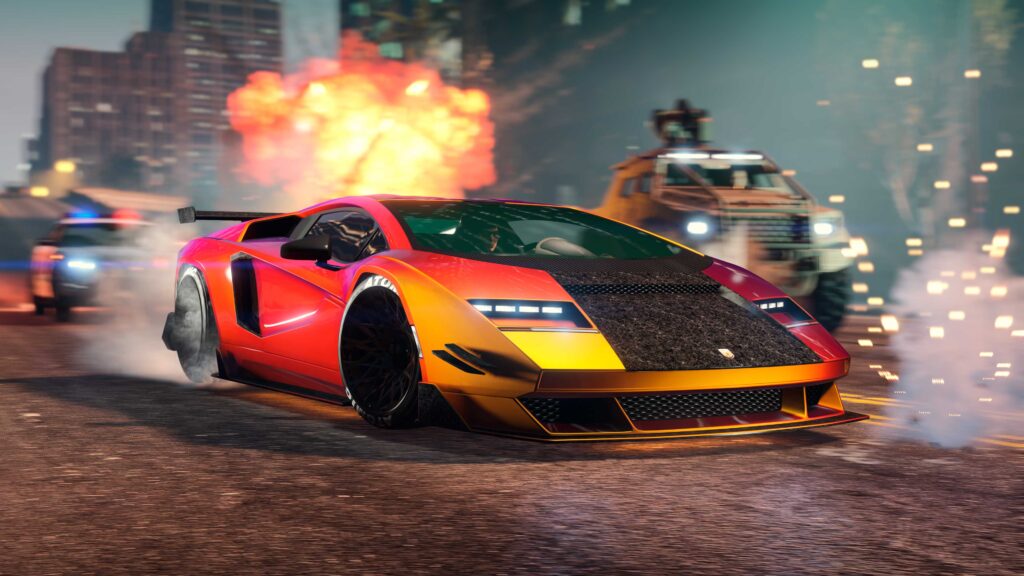 GTA Online
Moving on to current-era Los Santos, ever since the GTA+ page the other week revealed that benefits were ending on the 18th July instead of the end of the month, that community has been buzzing with the prospect of a new update releasing the following day. And they're most likely right.
In this Community Update, Rockstar teased this Summer's update for the first time, along with a range of significant quality of life and balancing changes that have gotten the community excited for what's to come (with some being more cautious).
As a side-note, Rockstar has mentioned that "more players than ever [have taken] to the streets of Los Santos thanks to the recent launches on PlayStation 5 and Xbox Series X|S", which I suppose isn't surprising especially given GTA Online was free on PS5 for a few months.
Let's get to the nitty-gritty of things, there's quite a bit to take in:
This Summer update will expand upon the roles/Criminal Careers of Executive, Biker, Gunrunner and Nightclub Owner – in what way, remains to be seen.
Brand-new Contact Missions that swear the player in as a special IAA field operative to investigate a budding criminal conspiracy… based on one of the screenshots, once again involving the Duggan family.
A slew of quality of life and balancing changes that have gotten a good part of the community going, examples given being:

Reduction to the effectiveness of homing missiles and countermeasures on the Oppressor Mk II.
A more convenient way to access snacks and armour.
Ability to launch Sell Missions in Invite Only sessions (hell yeah!).
Increase to GTA$ payouts throughout the game to reward players more for their time – e.g. Bodyguards/Associates/MC Members will see increased payouts, and so will Races, Adversary Modes and some select Heist Finales.
Potentially more.
Rockstar have also teased especially curated seasonal events (please more events like the Halloween event!), additional bonuses and gifts, community challenges (e.g. the Heist Challenge) and "other surprises".
Back in March, Rockstar had already announced there were balancing changes incoming to the game, and an oopsie in the GTA+ launch page revealed a new update was coming soon, so personally, I can't wait to see what's coming and we should get more news next week, as per usual – title, trailer, more details, and so on.
The Next GTA
Once again, Rockstar have mentioned the existence of the next GTA game and how they have been allocating resources for it for "the past few years", a personally interesting phrase especially given the spreading of Internet rumours about the next entry "starting development recently" and being "constantly rebooted", among other things. Folks, never blindly believe Interwebz rumours!
Some people have seen this new mention as just a way of "damage control", but personally I don't think there is any need to use the new GTA game as any sort of damage control, as the same article that announces Red Dead Online support slowing down already has a GTA Online update that has a good part of the community excited. Rockstar has always liked throwing everything they have got at their largest, highest priority project to make it the best it can be, so it's personally no shock to see it mentioned alongside Red Dead Online's waning support – perhaps it's a sign that something about GTA VI is coming this year.
We'll all be eagerly waiting for more information on this one, hopefully this year. 👀 🌴
---
You can discuss the Red Dead Online changes, the GTA Online update and speculate on the next GTA entry, all on GTAForums.