Oh hey, it's December already! Just yesterday we were trying to come up with plans to rob El Rubio's island, or getting Dr. Dre's stolen music from Johnny Guns, or trying to stop a second Doomsday by completely deactivating Cliffford and giving it to the IAA.
But you know what December usually means in Rockstar world, and that is a new GTA Online update. After weeks of waiting and expecting, the info drop many were waiting for has finally arrived – although Rockstar begins by teasing some more very tasty quality of life changes coming to GTA Online, as a follow up to The Criminal Enterprises', alongside references to some content from the next DLC – which will likely be fully detailed sooner rather than later.
For those who prefer this stuff in long-form, buckle up, let's summarise the deets.
Table of Contents
---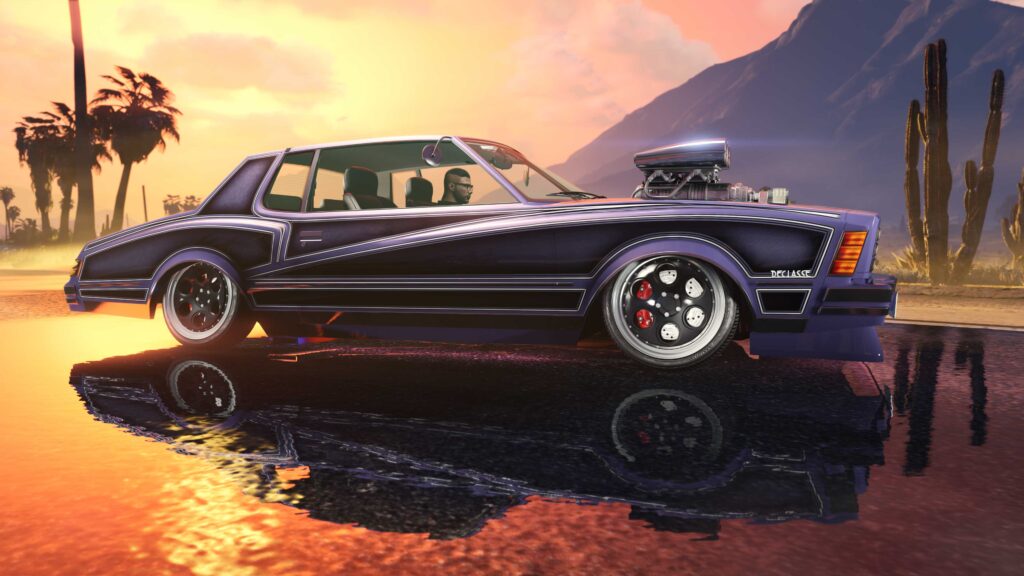 The Heist Challenge!
Much like in 2020, Rockstar hosted a new Heists Challenge this year, teasing that players would receive a "special reward" from the next GTA Online update if players cumulatively reached GTA$1 trillion in heist money.
This was expectedly obliterated, with players accruing a massive GTA$4 trillion and getting access to this reward, which was announced to be the brand-new Declasse Tahoma Coupé, pictured above.
Because dedicated heisters reached (and breached) the goal, every GTA Online player will have access to this car for free for a limited amount of time when the update drops. Looking like a really smexy car if I do say so myself.
Our petrolheads over on the GTAForums have already opened an appreciation and discussion topic for it as well, so check it out.
---
Current-Gen Visual Improvements
Do you see that sheen over there on that puddle, just look at it! It's like it wants to bring the car with itself.
Well, players on the Xbox Series X and PS5 are in for a treat, as Rockstar is finally adding ray traced reflections to the mix of ray traced shadows and ambient occlusion you can find in the respective consoles' Fidelity modes.
No more details were announced about this and how it affects the other modes, or if there's going to be an update to AMD's FSR (included in the game) technology to help with any resolution changes to support this new feature, but I imagine we'll know soon.
Unfortunately for PC players such as myself, there's no details on any of these improvements on that platform just yet, but we shall wait and see what happens with that.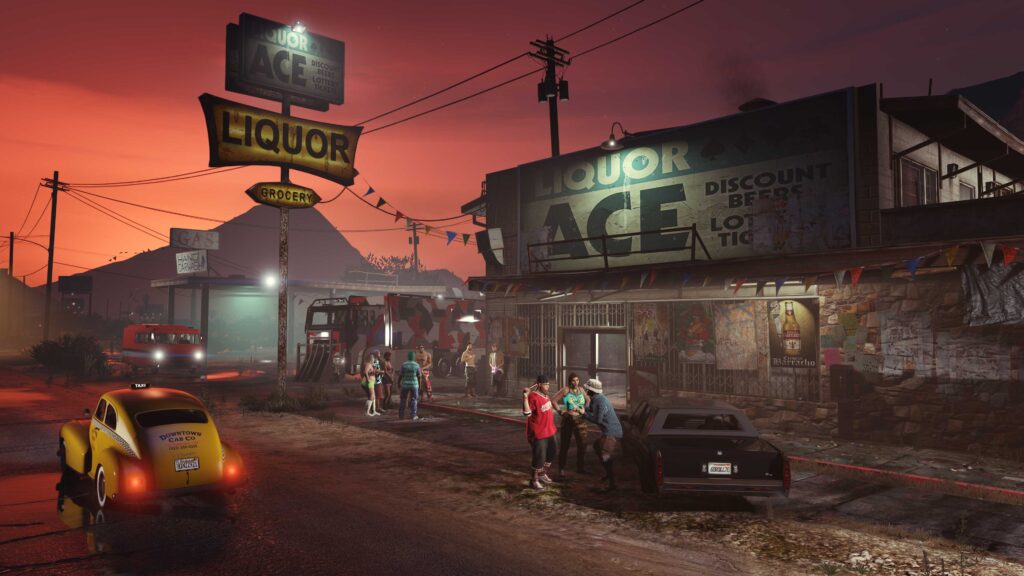 ---
Quality of Life!
The quality of life updates introduced to the GTA Online experience with The Criminal Enterprises were extraordinarily well received by the community, so it would only make sense that there would be more to come. We'll be keeping it short and to the point, at least in regards to the ones that Rockstar have announced.
Much like The Criminal Enterprises, these improvements will most likely be split across multiple posts and the final patch notes, so don't expect the following to be all of them!
You will now be able to hide Contacts in your iFruit phone via your Interaction Menu. All you need is Lester right? Right?
The Terrorbyte, previously considered bugged because it didn't support the new changes to being able to do Sell Missions in private sessions, will be fixed and players will be able to do Business Sell Missions in private.
All Casino Story Missions (call Agatha for some) will be soloable.
New vehicle purchases will now arrive at your properties faster.
Select (unclear which) Custom Weaponised Vehicles will be able to be used in Races where weapons are enabled, such as GTA Races.
Don't worry about your bicycle rack rusting over in your 2013-era Garage, you can now call Johnny to bring your bikes to you! I suppose he considered he was needing some exercise…
Players on current-gen consoles can now access Hao's Special Works features without completing the tutorial race.
Completing Vehicle Cargo Sell (Import/Export) missions in Public sessions will now also award you a High Demand Bonus, depending on the amount of players in the session.
Payouts for Smuggler's Sell Missions will be permanently tripled! This was a point of criticism by some of the community as this activity was considered "forgotten" with the Criminal Enterprises economy tweaks.
All Shark Card GTA$ values have been adjusted, you can read more in an official Support article here. This only refers to GTA$ amounts and not real life currency prices. The Red card has also been removed.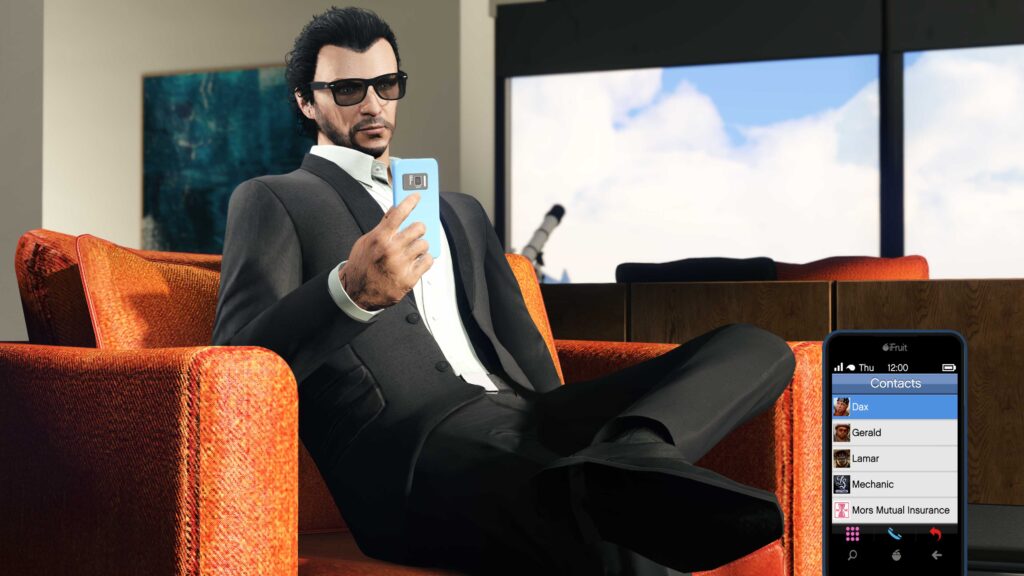 ---
Rockstar's Closing Notes
This was just a very small taste of things to come, as Rockstar clarifies these improvements "and more" will "arrive alongside the next GTA Online update".
Rockstar teases what seems to be an update set in the "wild-side of Blaine County, in the first instalment of a massive, multipart update taking [us] all across the expanse of Southern San Andreas". This bit definitely dropped like a bomb, as it implies that there is a lot more to this update story-wise as well, and although there's been massive amounts of speculation as to what this really means, it certainly makes it sound special!
Will it be an update where the story is split in different parts much like your favourite TV show, and we'll get more frequent content updates around this story, perhaps even other stories? More details will probably drop within the next few hours to days, as per usual with these announcements.
For those who like to go on a different kind of non-automobile or motorbike trip, Rockstar also teases that we'll be going on "a mission to expand the minds of the citizens of Los Santos, one trip at a time" with "a new troupe of entrepreneurial misfits" and that "some familiar faces" will be back – we'll get back to this ourselves in the next bit…
As per usual, R* also teases a fleet of new vehicles, world events, new Contact Missions, and more.
---
Speculation, Speculation, Speculation!

There's no new GTA Online update article without some speculation. Although this one doesn't (yet) have much to go on in regards to the update's premise, other than some new quality of life changes and a view of what's to come, both visually and in text, the community's already done their own research.
Firstly it's seen what seems to be Blaine County's Juggalo gang hanging out by the Liquor Ace, where new vehicles such as a new Classique Taxi vehicle, a Custom Brickade and what seems to be a custom Journey can be seen.
Some speculate that the new Taxi could even be connected to a new fast-travel system, based on a new GTA+ member survey that circulated a couple of weeks back.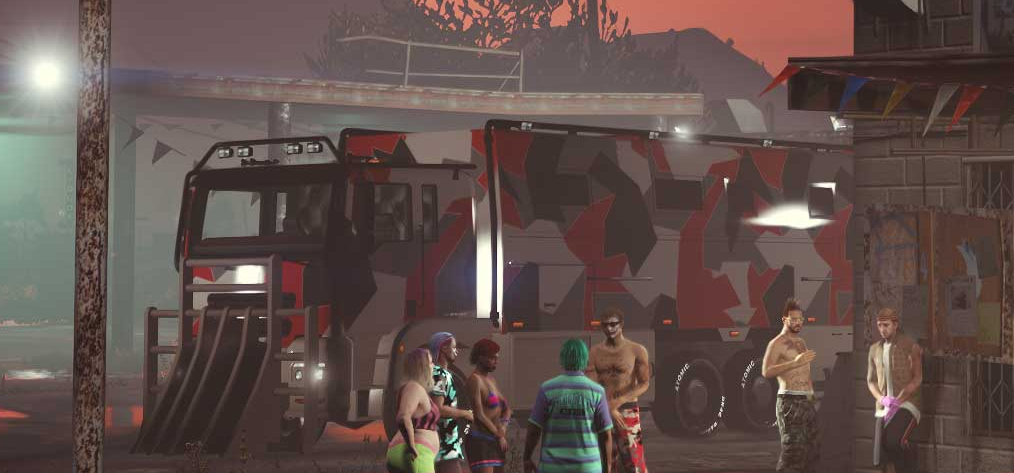 Secondly, it looks like one of the announced returning faces could very well be Ron Jakowski, as quickly pointed out by hawk-eyed community members on both the forums and Twitter. Considering the plural in "faces", there is a chance we could even see the return of Wade, our favourite Juggalo from the Story Mode portion of the game.
The name of the update still remains a mystery as well, adding more petrol to the speculation fire – some say it might be Juggalo related, others say it may have nothing to do with it, we won't know until more info drops, which, again is likely not far now!
The release date is obviously an even bigger mystery as not much has been announced yet, but the community speculates the day after the GTA+ benefits end is a candidate – and it sure is, as R* usually release updates on Tuesdays.

---
All this said, we also know that we have a new GTA Online event week on Thursday, which is relatively out of the norm right before an update (usually two weeks of the same event), so that could also bring us more details about the update as a whole.
There has also been some commentary in parts of the community about the quality of life updates being presented before any update premise details, but do remember that R* likes to do their info dumps about GTA Online updates the week before them, including sometimes making a post every day about them.
Plenty of opportunities and many days remaining for Rockstar to reveal more about the update – the hype machine and the rumour mill are fully running starting now, as R* teases "much more, very soon"… 👀
---
Links