For the next few days, and in preparation to go to the real fight against Merryweather (8th – 13th June), more misc. bonuses for pilots all across Los Santos and Blaine County! As an addition, a new livery for logging on this week for the Avenger, bonuses on the Operation Paper Trail missions, Transform Races, VIP Work and Challenges, brand-new aircraft discounts and more!
Remember this is just a preview, and information may change. On top of that, Rockstar may reserve things for their own Newswire.
We understand that not every Event Week will be to everyone's liking, some will certainly be more exciting than others, but anyway…
Let's get started!
---
More Flight-Themed Bonuses and Rewards
On 13th June, we're going against Merryweather, and if we want to be mercenaries tackling other dirty mercenaries, then we should all probably be ready for it. For the next few days, until DLC release on Tuesday, find the continuation of flight-themed bonuses, such as the Flight School (go and learn to fly, Carl) and a new Avenger livery.
If tactical landings are your thing, you'll be able to do those in Drop Zone, as long as you keep control of your area!
Until 13th June, DLC day:
2x GTA$ and RP on Flight School (not gotten all Gold Medals yet somehow? Go on!)
2x GTA$ and RP on the Drop Zone Adversary Mode
Log-in any time in the next few days to receive the Santo Capra Coins Mammoth Avenger Livery
---
United… Liberty Paper Needs Your Help! In Los Santos!
Last Summer, folks expected to not hear from United Liberty Paper again – that is until he suddenly appeared on everyone's radar again with the release of Criminal Enterprises! He needs to know what exactly is still going on under that silo in Mount Chiliad (and you, the player, what exactly the IAA is doing with those Juggernauts seen in the Agency Deal Contract…) and this week it's a good time to unveil that mystery again.
2x GTA$ and RP on all Operation Paper Trail Missions
---
Transform Yourself in Races and Establish Executive Superiority
There is no shame in wanting or feeling like you need/want change, transforming yourself, whether this involves fuel and the roads, or not. Whether we're talking about cars transforming into airplanes or not – the next few days will be all about Transform Races!
On top of it, until 13th June, it's time to get your CEO suit up (but keep your Mercenary suit ready to go) and engage in VIP Work and Challenges which will be on bonus as well.
3x GTA$ and RP in Transform Races
2x GTA$ and RP on VIP Work and Challenges
---
Discounts
Not ready yet for what's coming? You still can, with the continuation of some of last week's discounts (e.g. Hangars) and more airplanes! The Conada is right there for you, and it's gonna get weapons so buckle up!
20% off
Hangar Properties, Upgrades and Modifications
Buckingham Pyro
30% off
Buckingham Conada
Buckingham Alpha-Z1
Obey 8F Drafter
Lampadati Novak
40% off
Bravado Gauntlet Classic Custom
Pfister Astron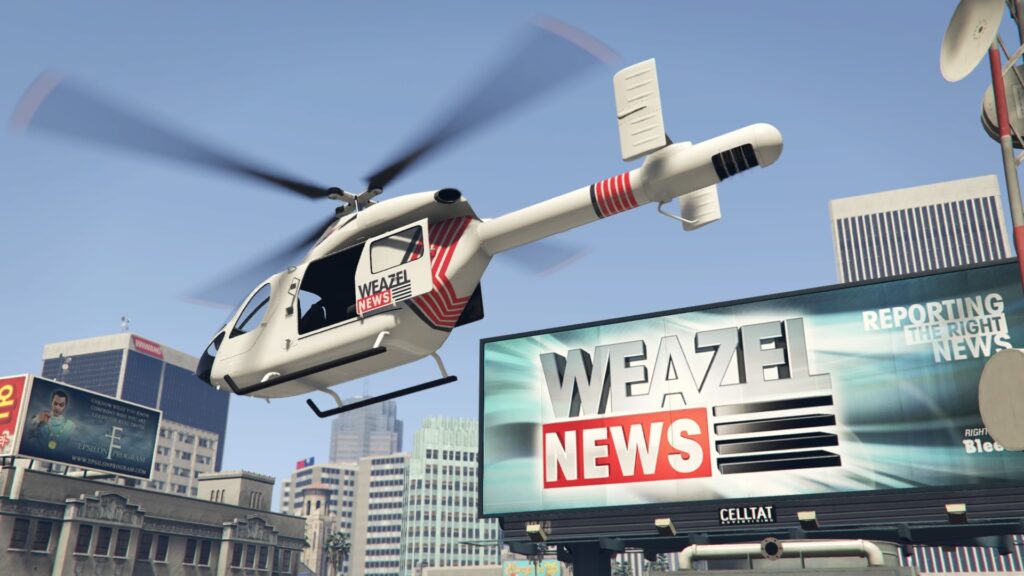 ---
Miscellaneous
The Diamond Casino & Resort Lucky Wheel
Sometimes, the Casino kind of wants you to stop gambling, because you've probably been there a good while, probably for days, weeks, or more. And the recommendation this week is, as long as you haven't lost all your money or motivation, why not go on a camping trip?
If you can trick the Lucky Wheel to be on your side for the next few days, get a chance at winning a free Zirconium Journey II. Dax would be proud.
LS Car Meet Prize Ride
As citizens of Los Santos worry about a potential new threat in the horizon, with paramilitary or mercenary activity speculated to happen all across the state, the LS Car Meet is either going to be very full of people hiding, or very empty as everyone is fleeing. Still, until then, if you need something to tide you over the storm, place Top 3 in LS Car Meet Races, 4 days in a row to win the Vapid Dominator GTT.
As for the Test Track vehicles, if you fancy any of them or feel like spending some quick money before the madness, find, until 13th June:
Vapid GB200
Lampadati Cinquemila
Annis Remus
On Xbox Series and PS5, if you prefer Hao's side of the shop with the magic fuel and the magic engines, test and/or buy the Karin S95 HSW.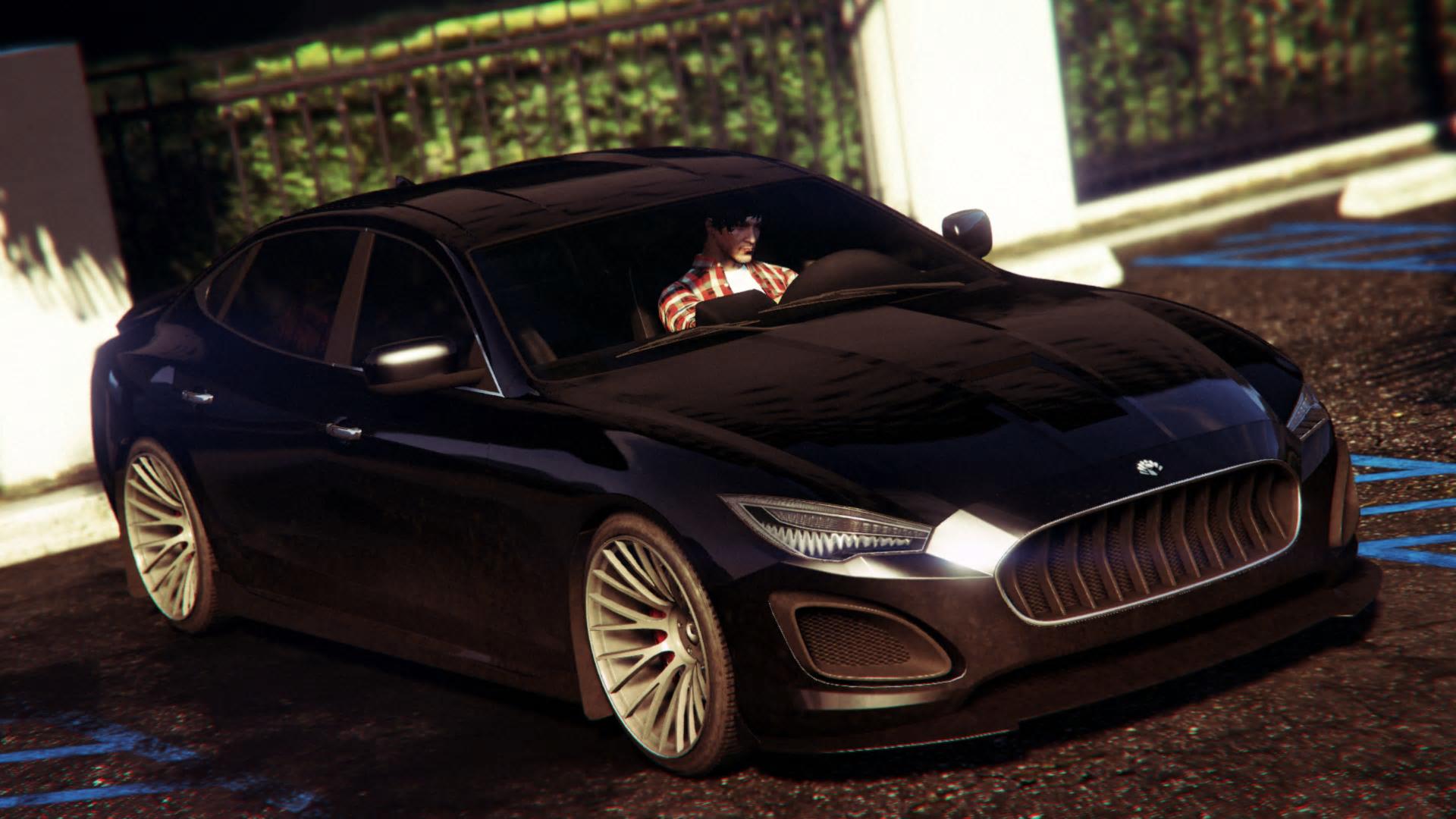 Premium Deluxe Motorsport
Over at Simeon's this week… he's probably gonna be scared of Don Percival's people storming onto his legitimate business, maybe via the window just like Franklin in a reality many ages ago, but, you can find:
Dinka Blista Kanjo
Lampadati Novak (also 30% off)
Pegassi Toros
Canis Kamacho
Imponte Beater Dukes
Luxury Autos
Obey 8F Drafter (also 30% off)
Benefactor Schlagen GT
As this is a preview, any information in this post is subject to change and any corrections or missing details will be added as found.