Until the 13th July, get back in your Avenger for bonuses on Project Overthrow and LSA Operations, dust off your Agency for bonuses on Security Contracts, be the best aviator LS has seen with Air Races and the San Andreas Mercenaries Bonuses Event continues in its last week!
Remember this is just a preview, and information may change. On top of that, Rockstar may reserve things for their own Newswire.
We understand that not every Event Week will be to everyone's liking, some will certainly be more exciting than others, but anyway…
Let's get started!
---
Bonuses on Project Overthrow and LSA Operations, SA Mercenaries Event Continues
This week, Charlie still misses you, and has gotten a bit of a deal on messing around with Merryweather and their operations. Both LSA Operations and the main Project Overthrow story missions will be on bonus, and the San Andreas Mercenaries Bonuses Event continues. If you haven't completed 6 Project Overthrow missions yet, this week seems just right for it. If you have, these objectives do seem to have been retroactive, so no worries!
Until 13th July:

2x GTA$ and RP on Project Overthrow Missions
2x GTA$ and RP on LSA Operations
The San Andreas Mercenaries Bonuses Event Continues

If you already own or buy the Operations Terminal and Mammoth Thruster Upgrades for the Avenger, receive the Hinterland Bomber Jacket
Sell GTA$500K worth of Smuggler Cargo (if your cup of tea is smuggling by land, you can now!) to receive the LS Pounders Cap
Complete all 6 Project Overthrow missions to receive the Blue & Green Camo for your Avenger
Complete 3 LSA Operations to receive the Conveyor livery for the Molotok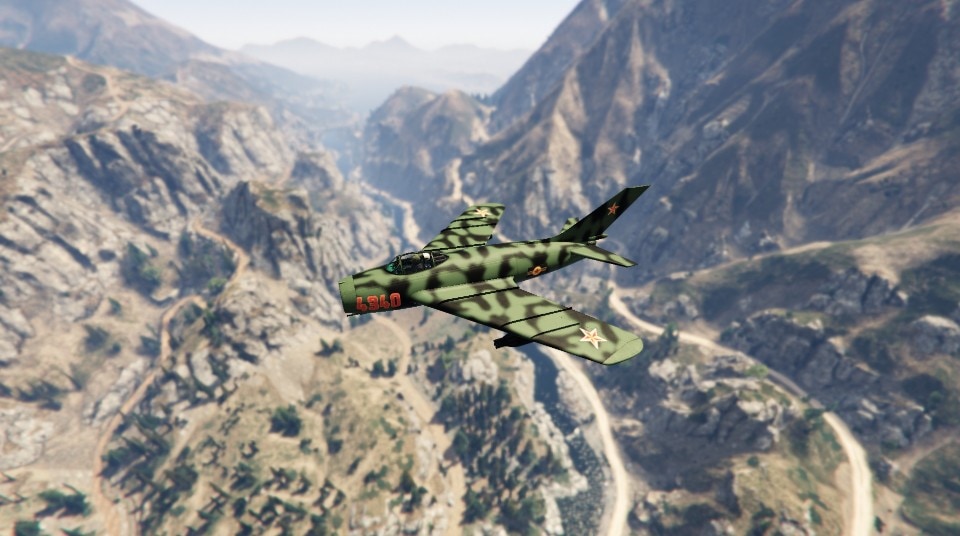 ---
Franklin Needs Your Help! Bonuses on Security Contracts
If you haven't been to your Agency in a while, it's probably time to dust it off and turn on your office computer for the first time in ages, as Franklin has equally gotten a sweet deal for his Security Contracts. I'm sure he misses you too! And how could you forget about good doggo Chop?
Deliver vehicles, deal with gangsters occupying locations and more, with 2x GTA$ and RP on Security Contracts
---
Aviator Hat and Glasses On! Air Race Bonuses
It wouldn't be a Charlie Reed influenced bonus week without some bonuses on Air Races. Grab your aviator gear and your best aircraft and establish air supremacy over Los Santos and Blaine County. Crash into others all you want, although I'd recommend staying in first place… I'm sure nobody will be terrified by the shenanigans going on in the air.
2x GTA$ and RP on all Air Races
---
Discounts
Rooster is feeling generous this week, as are the folks at Dynasty8 Executive Realty! Also establish air and ground supremacy with bonuses on vehicles of both ilk.
30% off
Albany Hermes
Enus Stafford
Buckingham Supervolito
Titan
RM-10 Bombushka
40% off
Agency Properties, Upgrades and Modifications
Avenger Weapon Workshop and Vehicle Workshop Upgrades
50% off
Rooster's Smuggler Cargo Delivery Requests
---
Miscellaneous
The Diamond Casino & Resort Lucky Wheel
Ah, the Diamond Casino and Resort… you know, last week I was personally near a casino myself and I wondered why they're not giving away cars instead of having desperate old people staying in all night betting their retirement money away without a notion of the world outside. Maybe that'd be more enticing. But also a big game of luck… or lack thereof.
This week at the Diamond Casino's Lucky Wheel, find a supercar that you don't see mentioned often these days – the Dewbauchee Vagner. Spin that wheel hard, perform a ritual to luck, and it's yours.
LS Car Meet Prize Ride
Some of the folks at the LS Car Meet will probably be thankful they haven't seen outside in a few weeks, as more air madness will be taking place this week and that thing, on top of being like a bunker, is still paradise for tuner enthusiasts. That said, a new Pride Prize Car has been driven into that Slamtruck and there's a brand-new challenge this week! The Pfister Comet SR is all yours if you win in the Street Race Series, 3 days in a row.
For testing this week, or even buying if you don't find it on any of the websites, find in the Test Track:
Ocelot XA-21
Pegassi Infernus
Pegassi Vacca
If you're on a current-generation console and you have a need for speed, Hao's got you hooked with his specialised cars. As the Premium Test Ride this week, you can enjoy the HSW Karin S95.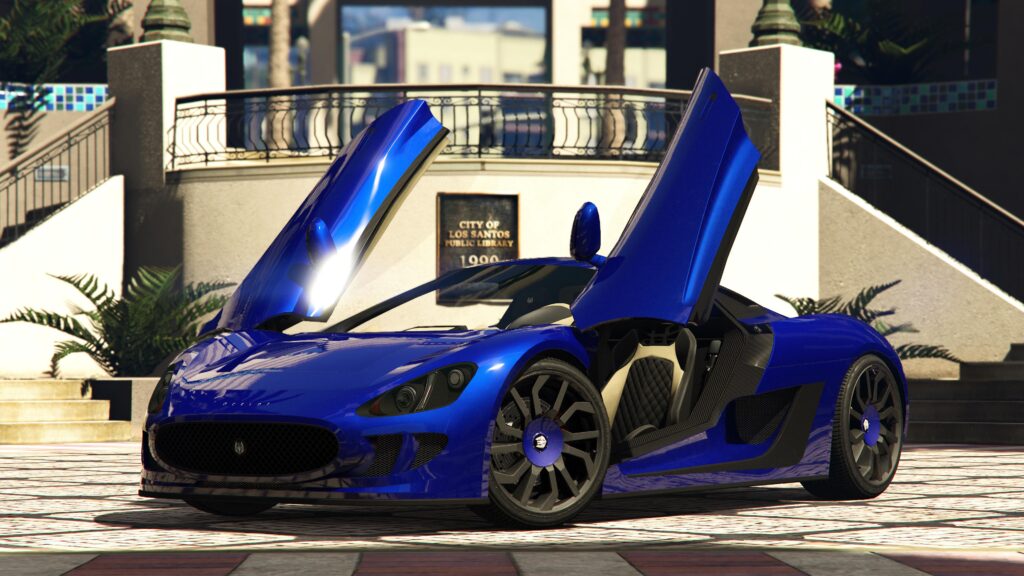 Premium Deluxe Motorsport
Until the 13th June, Simeon doesn't back down and his years-old business is still booming with new and old selections. This week at PDM, find:
Vapid Hustler
Ocelot Swinger
Lampadati Michelli GT
Albany Hermes (also 30% off)
Dewbauchee JB700
Luxury Autos
Don't just gawk at the vehicles from Record A's roof! Go and get one, should you desire!
Lampadati Tigon
Enus Stafford (also 30% off)
As this is a preview, any information in this post is subject to change and any corrections or missing details will be added as found.