This week and until the 2nd August, the Summer Racing Event continues, with a continuation of previous bonuses plus a couple of new additions – get on your electric bike, use that boost and get bonuses (and some merch from Junk Energy if you haven't yet!) on Junk Energy Time Trials, and bring out your smallest Issi for some bonuses on Issi Classic Races.
Remember this is just a preview, and information may change. On top of that, Rockstar may reserve things for their own Newswire.
We understand that not every Event Week will be to everyone's liking, some will certainly be more exciting than others, but anyway…
Let's get started!
---
The Summer Racing Event Continues and Enters Its Final Week! New Additions to the Bonus Roster: Issi Classic Races & Junk Energy Time Trials
Last week, the State of San Andreas officially introduced the Summer Racing Event! After a bit of a break due to Merryweather and Los Santos Angels shenanigans, every racer across the state has been enjoying a host of money and RP boosts on several types of races, and getting their heads in the sun and away from the LS Car Meet for some Pursuit and Street Races.
This week, all of that continues (except Hotring Races and Community Series) – but this time it's time to dust off your Issi Classic, as it's gonna be put to work! Small but capable, it's time to wreck your adversaries in a race to see whose tiny car is better. Also, time to pedal to recharge batteries, with bonuses on Junk Energy Time Trials. This is the last week of the Summer Racing Event, so if you haven't taken advantage of it yet, it's time!
Continuing until 2nd August:
3x GTA$ and RP on Special Vehicle Stunt Races
3x GTA$ and RP on Open Wheel Races
3x GTA$, LSCM XP and RP on Street Races
3x GTA$, LSCM XP and RP on Pursuit Races
Win one Rockstar Created Open Wheel, Hotring Circuit and Street Race each to receive the Dark Manor Racing Suit.
New until 2nd August:
2x GTA$ and RP on Junk Energy Time Trials
3x GTA$ and RP on Issi Classic Races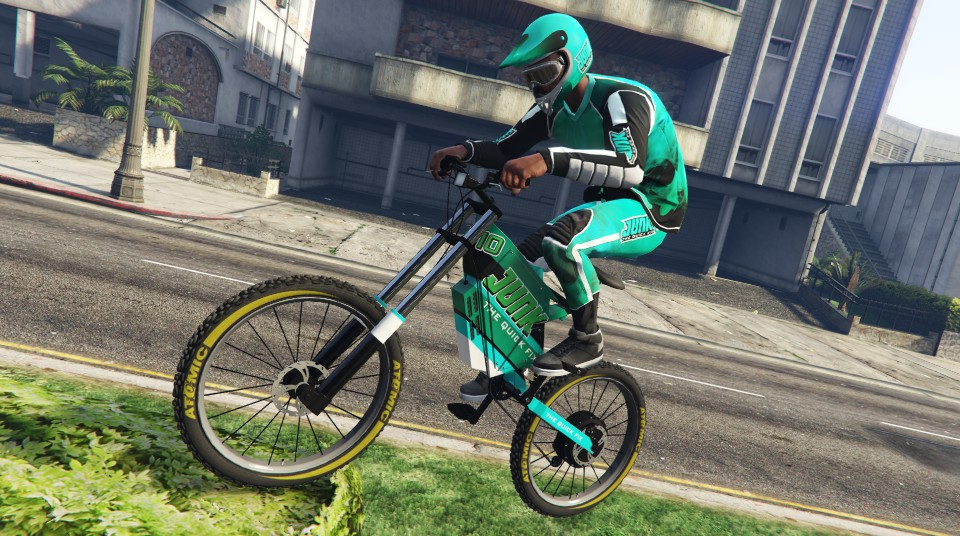 ---
Discounts
Summer Racing Event celebrations continue, with a host of discounts on supercars and open wheel racers, alongside a big ol' 50-car garage and more!
25% off
30% off
Eclipse Blvd. Garage Property
Avenger Mammoth Thruster
Avenger Front Machine Guns and Missiles Upgrades
Progen GP1
Progen PR4
Progen Emerus
40% off
---
Miscellaneous
The Diamond Casino & Resort Lucky Wheel
This week, the Diamond Casino & Resort celebrated its 4th anniversary – happy birthday! Felipe has been working there for the same amount of time and he has seen his share of robberies, violence, and even more importantly for San Andreas gamblers, vehicles for the Diamond Casino & Resort's Lucky Wheel.
In true spirit to this week's Summer Racing Event, gamblers all around can go and spin that cursed wheel for a chance at winning a Dinka Jester Classic! Beware you don't win a Dinka shirt instead though.
LS Car Meet Prize Ride
Seemingly a bit emptier this week, some are still seeking shade from the hot Los Santos sun inside. Although as soon as it's night, racers all around will switch over to provoking the cops in Pursuit Races, or racing around Los Santos late at night in what are totally legal Street Races. Not without reason – there is a Racing Event going on, and of course the weekly LSCM Prize Ride.
This week, win LS Car Meet Races for three days in a row and an Ocelot Ardent will be yours.
At the Test Track this week, if you prefer to drift in the musty interior of the LS Car Meet, you can find:
Benefactor Streiter
Progen GP1 (also 30% off)
Coil Raiden
Hao's workshop has an original Hao's Special Works classic available this week – head to his… "desk" on Xbox Series and PS5 to try out, or even buy the Principe Deveste Eight HSW.
Premium Deluxe Motorsport
Simeon has once again scored a rare livery for a vehicle this week, in what he certainly sees as a win for his business! Franklin would be impressed at how far it's come. This week at PDM:
Pfister Growler wrapped in the Kisama Grafitti livery
Dinka RT3000
Pegassi Monroe
Progen PR4 (also 30% off)
Benefactor BR8
Luxury Autos
Across the road from Dr. Dre's recording haven, find:
Maibatsu MonstroCiti (also 25% off)
Vysser Neo (also 40% off)
As this is a preview, any information in this post is subject to change and any corrections or missing details will be added as found.