Until the 29th June, if you haven't ventured into the world of attempting to overthrow Merryweather, find bonuses on the Project Overthrow missions, a new San Andreas Mercenaries Rewards Event (through 13th July), new Community Series Jobs + bonuses, find a brand-new Bravado addition to the roster with the Bravado Buffalo EVX and more!
Remember this is just a preview, and information may change. On top of that, Rockstar may reserve things for their own Newswire.
We understand that not every Event Week will be to everyone's liking, some will certainly be more exciting than others, but anyway…
Let's get started!
---
Bonuses on Project Overthrow and San Andreas Mercenaries Rewards Event
If there's one thing Charlie Reed never seems to get sick of is messing with Merryweather, in all kinds of different ways. This week, find bonuses on the new Project Overthrow missions from the San Andreas Mercenaries update; alongside a new rewards event that can get you overthrowing Merryweather again as well, selling some Smuggler Cargo, complete some of Charlie's LS Angels Operations missions and more. Time to get your air gear on and your totally-Merryweather outfit for those contracts and for the bonus objectives.
Until 29th June

1.5x GTA$ and RP on Project Overthrow Missions
Until 13th July – New Rewards Event

If you already own or buy the Operations Terminal and Mammoth Thruster Upgrades for the Avenger, receive the Hinterland Bomber Jacket
Sell GTA$500K worth of Smuggler Cargo (if your cup of tea is smuggling by land, you can now!) to receive the LS Pounders Cap
Complete all 6 Project Overthrow missions to receive the Blue & Green Camo for your Avenger
Complete 3 LSA Operations to receive the Conveyor livery for the Molotok
---
Introducing the new Bravado Buffalo EVX
Bravado is coming out with their newest addition to stores, and that is named the Buffalo EVX. An electric muscle car (hey, perhaps you'll hear your senses tingling amongst the silence), it will be available to purchase from Legendary Motorsports and the Luxury Autos Showroom.
Need to spice things up? It's compatible with Imani Tech and Hao's Special Works upgrades.
Bravado has not given any indication that this is a limited-time vehicle so it looks like they may be makin' a lot of 'em!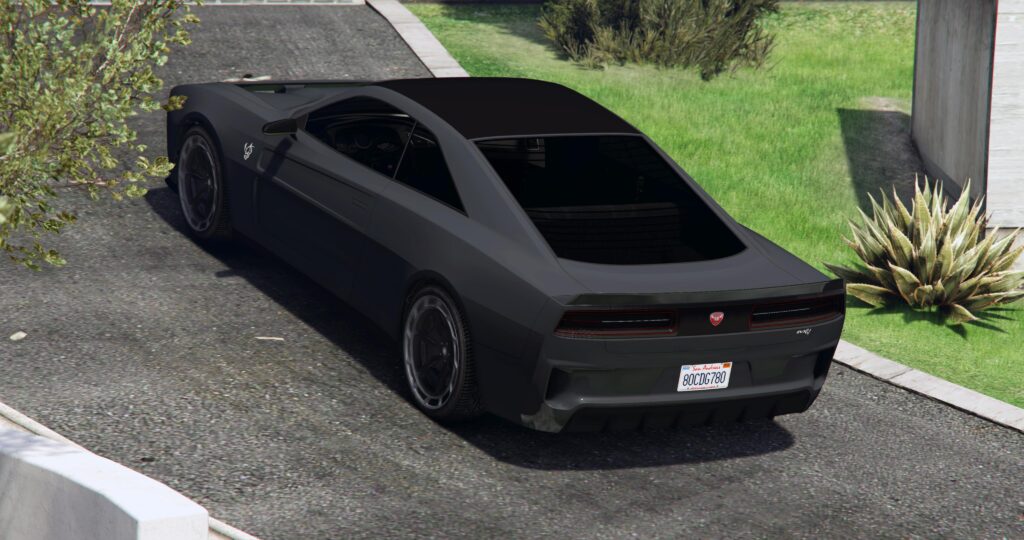 ---
New Community Series Jobs and Bonuses, Login Rewards Continue
New month means a new selection of Community Series Jobs spawning all across Los Santos and Blaine County. I'd argue that a lot of the recent ones have been really good choices, so although we have no information about what's being added, be on the lookout for them, and a 3x GTA$ and RP bonus on those.
You can also still login this week to earn an assortment of liveries for your Avenger, such as the Pink & Green Camo, Santo Capra Coins and Dolla Dolla liveries.
---
Discounts
Air and ground supremacy rule this week, with an assortment of discounts on both air and ground vehicles, quick ones that is.
30% off
Mammoth Mogul
Buckingham Miljet
Truffade Nero
Grotti Itali RSX
40% off
---
Miscellaneous
The Diamond Casino & Resort Lucky Wheel
Felipe's fundraiser for his constant injuries has gone down in donations unfortunately, and he's complained to the Diamond Casino & Resort's management multiple times, except they keep making a storm of it all. A storm you say, would be this week's Diamond Casino Lucky Wheel vehicle. Perform your rituals, pray to your Gods if that's your thing and hope for the best at the Lucky Wheel, where you can win the Pegassi Tempesta. ["storm" in Italian]
LS Car Meet Prize Ride
Merryweather shenanigans aside, it looks like the LS Car Meet has remained relatively full. I suppose it's hard to get rid of a warehouse like the one in Cypress Flats were something bigger to happen to it, so you may as well flock in and get into it to protect yourself from the air and land craziness.
All this said, a brand-new Prize Ride is available, and that would be a classic for the ages – the Grotti Turismo Classic – finish Top 2 in LS Car Meet Races for 4 days in a row to get it!
At the Test Track, even deeper into the bowels of the Car Meet, you can test (or buy):
Bravado Gauntlet Classic
Vapid FMJ
Grotti Itali RSX (also 30% off)
Hao's still around for his usual stuff, and not only he can upgrade the brand-new Bravado Buffalo EVX for you, he'll also have a new toy for you to test or buy – the Överflöd Entity MT HSW.
Premium Deluxe Motorsport
This week at Simeon's legitimate business, he doesn't care about any of the LS Angels action, he just wants to sell you some vehicles. Until the 29th June, find:
Enus Paragon R
Annis Hellion
Declasse Vamos
Dinka Verus
Truffade Nero (also 30% off)
Luxury Autos
If you'd rather get the more luxurious or perhaps even new stuff, don't hesitate to check out the dealership by Dr. Dre's Record A Studios.
Bravado Buffalo EVX (new!)
Annis S80RR
As this is a preview, any information in this post is subject to change and any corrections or missing details will be added as found.