This upcoming week (18th-25th May), it's time to give the wonder duo Moodymann and Sessanta some more attention with rewards on Auto Shop Contracts, Client Jobs/Deliveries, bonuses on Exotic Exports, new Community Series Jobs, bonuses on Vehicle Vendetta Street, multiple limited time liveries are back, and more!
Remember this is just a preview, and information may change. On top of that, Rockstar may reserve things for their own Newswire, as was the case with the Toundra Panthere last week.
We understand that not every Event Week will be to everyone's liking, some will certainly be more exciting than others, but anyway…
Let's get started!
---
Aaaamen! Auto Shop Triple Rewards
I'm sure everybody in the community has Sessanta's screech of relief at the end of the Union Depository Contract forever burned in to their brains, and this week it's time for more. But it's not for naught, with some pretty big bonuses on Auto Shop Contracts, Client Jobs (deliveries) and Exotic Exports. Put on those mechanic gloves and start searching the city for exports, as it's Auto Shop week over here!
If you fancy a visit over to the LS Car Meet for some head-to-head time trials, exchange vehicles with peers on Xbox Series and PS5, and more, then there's bonuses for your reputation as well!
3x GTA$ and RP on Auto Shop Client Jobs/Deliveries
3x GTA$ and RP on Auto Shop Robbery Contracts (Union Depository Job = $$$$)
2x GTA$ and RP on Exotic Exports
2x LS Car Meet Reputation
---
Seven New Community Series Jobs and Adversary Mode Bonuses
This week, a new set of Community Series Jobs will be introduced, alongside bonuses on the Vehicle Vendetta (Street) Adversary Mode. It's time to let all that rage about the LSPD out of your system whilst you sing-scream "Killing In The Name Of", as you're pitted against an opposing crew that will be having the same feelings as you – with vehicles, that is. Take advantage of your respective vehicle choices, power ups and your environment, to destroy those around you and come out on top. Rage!
Remember this only applies to the Street variations of the Vehicle Vendetta adversary mode.
3x GTA$ and RP on the new Community Series Jobs
2x GTA$ and RP on Vehicle Vendetta Street
---
Discounts
Until the 25th May, find discounts on Auto Shops, and a variety of sports and muscle cars to… well, perhaps be put in your Auto Shop, who knows.
30% off
Auto Shops, Upgrades and Modifications
Pfister Comet S2
Dinka RT3000
Vapid Dominator ASP
Maibatsu Penumbra FF
---
Miscellaneous
The Diamond Casino & Resort Lucky Wheel
Ah, the Lucky Wheel. Where either your dreams come true, or you go out with empty pockets, and a melted pack of a total of one P&Q from getting the Mystery slice on the Wheel. Some long for that Lost Slamvan (lottery or winning big at the casino is probably more likely), others to get the weekly vehicle they may not own yet. Or perhaps they do – after all you can sell your original if you paid for it, and make a profit if you win the Wheel vehicle.
Harking back to the days of simplicity, where Michael T… de Santa was still trying to put a handle on his dysfunctional family and self, this week on the Lucky Wheel is a variant of his legendary Tailgater – the Tailgater S. Spin that Wheel, execute your rituals, and good Luck!
LS Car Meet Prize Ride
This week there's one extra reason to be inside the Car Meet, and that is the aforementioned 2x Reputation boosts. If that's not enough and you need a new vehicle though, that Slamtruck over there will have the Übermacht Cypher with the limited time Negative Speed Demon livery (update: 18/05: as things are indeed subject to change, it is now the Team Xero livery) (inspired by NFS: Most Wanted) on top – win 4 Street Races this week to win it.
If you missed that livery a while back, you can get it again!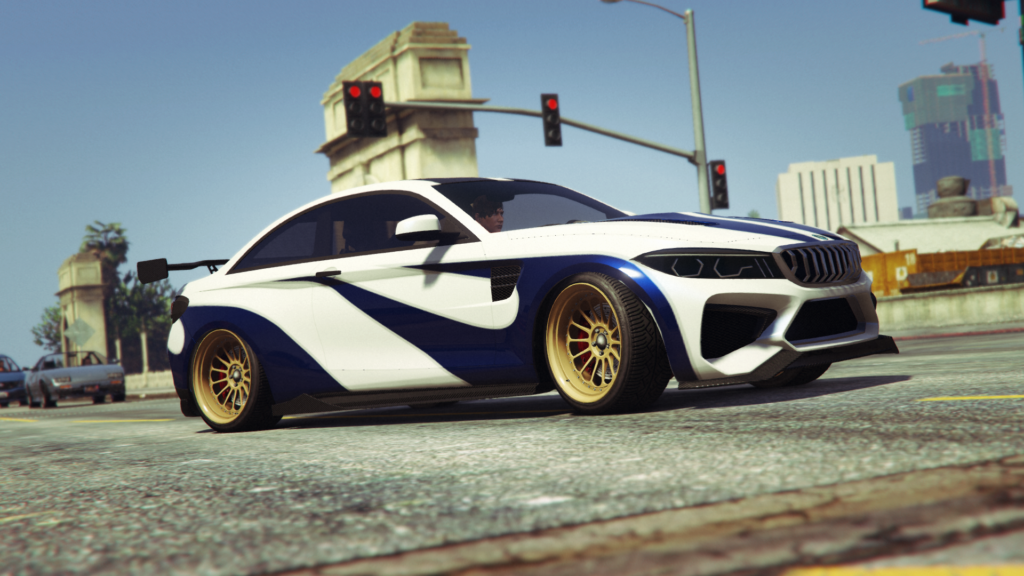 If you fancy putting your driving skills to the test in the LSCM, or find a potential new vehicle to buy, over in the Test Track you can find:
Karin Calico GTF
Bravado Banshee with the limited time Weekend Racer Livery
Vapid Dominator ASP (also 30% off)
If Hao's super-speed offerings are more your thing on Xbox Series and PS5, then find the Pfister Astron Custom HSW as this week's Premium Test Ride.
Premium Deluxe Motorsport
Simeon's gotten into the Tuners mood this week as well, as he's just imported some new offerings for this week into his Premium Deluxe Motorsport. Or so he likes to call it. This week at PDM:
Dinka Blista Kanjo with the limited time Street Samurai Livery
Vulcar Warrener HKR
Annis Remus
Dinka Jester RR
Pfister Comet S2 (also 30% off)
Luxury Autos
Emperor Vectre with the limited time Xero 29 Livery
Dinka RT3000 (also 30% off)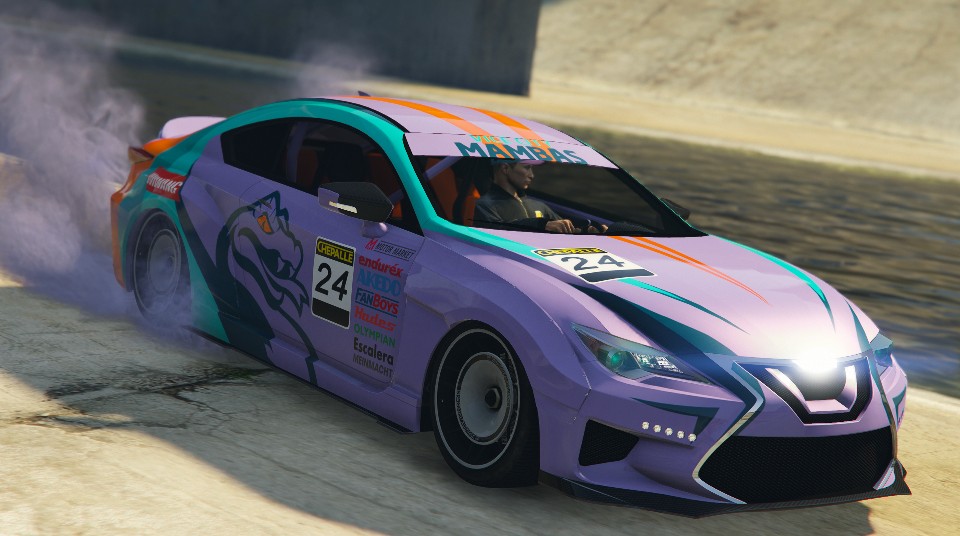 As this is a preview, any information in this post is subject to change and any corrections or missing details will be added as found.