At this point, it's only been an hour or so and everybody and their mothers knows that Rockstar has formally announced the brand new GTA Online DLC – focusing on car culture, robberies and much, much more we're about to summarise below!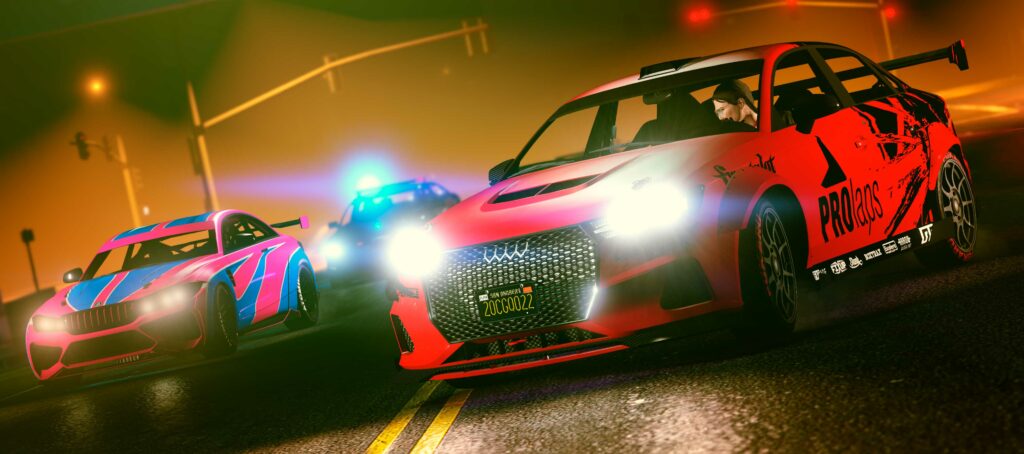 Los Santos Car Meet Membership
A non-descript graffitied building in the middle of Cypress Flats will be where all the action happens. No weaponised vehicles or flying broomsticks here. Nuh-uh.
Not any Los Santos criminal pleb gets into the club. You need to get into the ranks if you think you're worth your money. And if you are worth your money, you can pay GTA$50K to become an LS Car Meet Member with even more benefits.
A new Reputation progression will be unlocked with the new DLC, with brand new benefits unlocking after each level. You will get access to a new Test Track where you can test your modded vehicles and score personal best times, to ensure your car is ready to beat the best in the class – no pedestrians, no law. Free for all.
Members of the Los Santos Car Meets will also get some special stuff:
Sampling new Test Rides in the Test Track;
Prize Ride Challenges to win special vehicles;
Access to a range of Special Shops such as the Merch Shop, Tattoo Shop and Modding Area where you can show your anime-art kawaii car to everyone else… Wait… Anyway, you can show off.
Higher level Members can create Private Takeovers to decorate the car meet spaces to your tastes. You're the boss as long as you're a VIP!
New Race Types
The new DLC will introduce brand new races, each with their own Leaderboards and rules.
Head-to-Head Races – This is a short format race, much like Drag Racing, where speed and precision are essential. Get your tuners at the ready, because you'll need to be FAST!
Scramble – Straight out of Rockstar classics like Midnight Club and pre-Rockstar classics like Angel Studios' (Rockstar San Diego) Midtown Madness, and introduced even in RDR2, in this mode players fight to collect 20 checkpoints spread around an area. First to get them, wins!
Time Trials – Introducing a new Test Track where you can test your cars and their modifications, you can run laps around this new test track and try and beat other players' times. Kinda like a Hotring Race, familiar, innit? Up to 30 players will share this space with you, but without contact, so you can score your times without any external interference.
Street Race Series – A brand-new high stakes racing series, you gotta bring the best of the best to win. Race around Los Santos' most scenic neighbourhoods and get to that podium!
Pursuit Series – This one's spicy! Not only you have checkpoints spread around the map you need to get first, but the fuzz will be on you. Can you beat the cops? You better!
Sprint – Point-to-point, but only involving three other LS Car Meet members! Get your tuners to LSIA and more locations and race it out!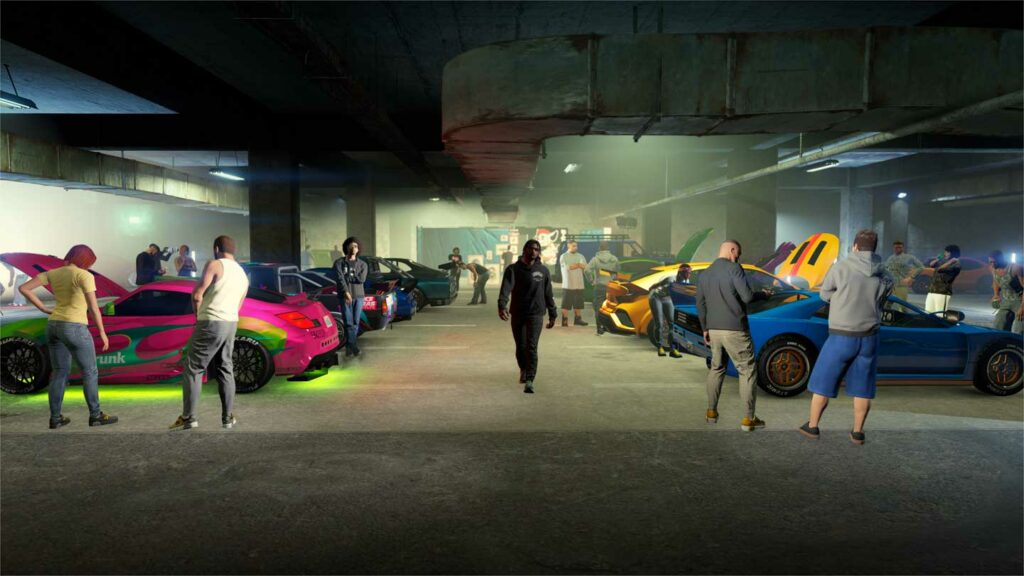 Reputation
Reputation is important in these parts. You must be a valued member of the Car Meet if you want to be respected.
You can earn Reputation by logging in daily, winning races, putting in your personal best times in the Test Track and even just hanging out with your buddies in the Car Meet.
Earning Reputation also gets you an assortment of rewards to make you look more important and snazzy – unlockable fashionable gear, new car customisation options, trade prices on certain vehicles, private Race modes, holding your own private Car Meet.
New Vehicles
And now what everyone was hoping for. This DLC is on the Edge of Seventeen, that means, seventeen whole new cars to take advantage of. We're not gonna post all pics here, but here's a list of what's to come! With some very familiar returning vehicle names too!
Karin Calico GTF;
Karin Futo GTX;
Annis Euros;
Vapid Dominator GTT;
Annis ZR350;
Dinka RT3000;
Vulkar Warrener HKR;
Obey Tailgater S;
Dinka Jester RR;
Annis Remus;
and more!
Ten of these new cars will be dropping at launch, with seven more releasing over the next few weeks!
Expanded, and Enhanced!
This seems like a biggie, so you'd think it would affect soon-to-come releases like E&E, right? Correct! When GTA Online launches on PlayStation 5 and Xbox Series later this year, there will be exclusive customisations to all vehicles, including speed adjustments and more! Rockstar tells us to stay tuned for details, and we sure will be!
The Los Santos Community Meet-up
While we wait for the DLC to release, players can log into GTA Online starting today to get some rewards. Meet up with other players to get a Los Santos Customs Tee and participate in Impromptu Races to earn a Los Santos Tour Jacket!
Stealing and selling a vehicle to LS Customs in Freemode will earn you the Los Santos Customs Coveralls, once the update is available. Claim your rewards by playing the DLC on or after July 20th and it will all be in your Wardrobe within 72 hours!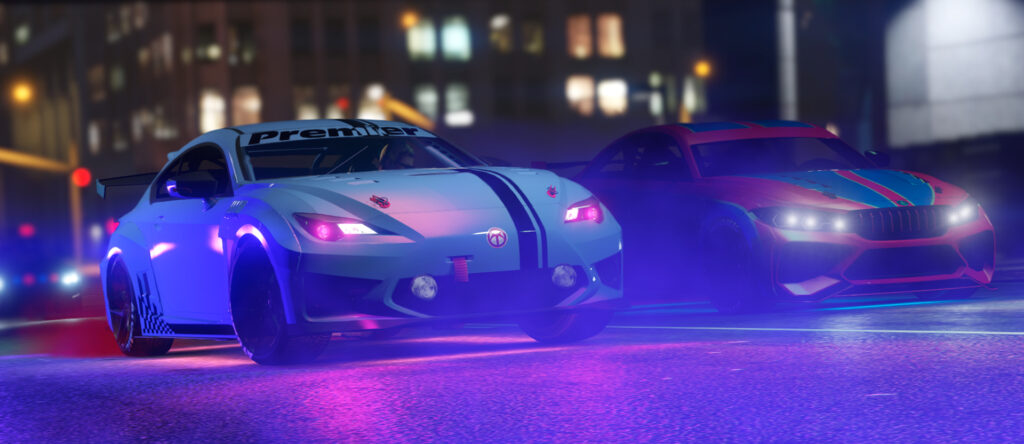 More To Come…
Stay tuned for more details on the DLC next week, along with a look at a teased new Contracts mode for new robberies where you'll put your driving skills to the test with a familiar face from the Music Locker. Remember Rockstar teased some Circoloco goodness for this DLC…
You'll hear about all these Contracts here on GTANet as soon as info is available!
Check out the Rockstar Newswire for the full shebang and join us over on GTAForums for all the hype!