This week in Red Dead Online, collectors may continue their exploration quests for tarot cards as all collections can be sold for a bonus!
Those outlaws who don't desire the life of dirty killing and hunting may also get suited up and all dapper, with the availability of more limited time attire.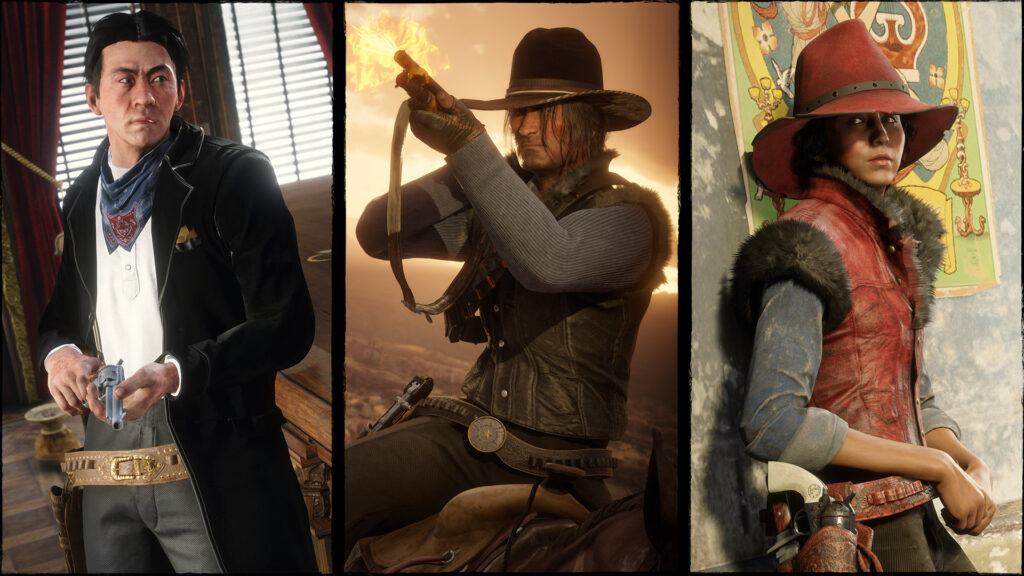 All tarot cards are under a 50% sale bonus this week, meaning that all sales of those sets to Madam Nazar will earn you 50% more money! Time to get explorin'!
If you fancy posse'ing up, persistent posse creation fees are still waived through June 8th!
For the outlaws that want to look dapper, they can pick up, from Wheeler, Rawson & Co.:
Dillehay Hat;
Lister Hat;
Patterned Bandanas;
Morales Vest;
Morning Tail Coat;
Leavitt Jacket.
To view all available bonuses and rewards for Red Dead Online, Rockstar directs everyone to their pretty succinct Offers and Rewards page.
Links: Newswire