Rockstar Games has always been about the music. From the custom tracks made for GTA 1, 2 and parts of III, to all the 80's and 90's hits that featured in games like GTA Vice City and San Andreas, and even the existence of games like Beaterator, their history has always been related to music, and putting it together with videogames is definitely a great match.
After the rumour mill spun fast when CircoLoco teased to be working with Rockstar on Instagram a while back (was it a year? more? Time is a blur! Update from GTAForums, here's the original teaser in October 2020), Rockstar Games has officially announced they are working with CircoLoco, the Ibiza festival organisers, founded in 1999, on a music record label named CircoLoco Records!

On a press release sent to IGN, Rockstar Games founder Sam Houser mentioned "Music is fundamental to Rockstar Games – it's part of everything we do. Partnering with our friends at CircoLoco is part of our ongoing efforts to find new ways to bring the very best underground music to the widest audience possible."
According to the press details on the above official teaser video, CircoLoco have also been "Representing house and techno for over 20 years through its parties at Ibiza's DC10 and around the world, CircoLoco's dancefloor has become a principal intersection between underground dance music and elements of fashion, art and wider culture. The launch of CircoLoco Records reinforces CircoLoco's commitment to championing forward-thinking dance music artists beyond the club."
They are looking forward to release their first new record on the 4th June, named the Monday Dreamin' Blue EP, featuring tracks from some of the artists that the label has already signed. You may recognise names like Rampa, Moodymann, Tale of Us or Adam Beyer from other GTA Online content packs such as GTA Online Afterhours, or GTA Online's Cayo Perico Heist. The label's first single, Seth Troxler – Lumartes, is out now today on all streaming platforms, and you can check it out on Beatport, Spotify, Apple Music and Youtube.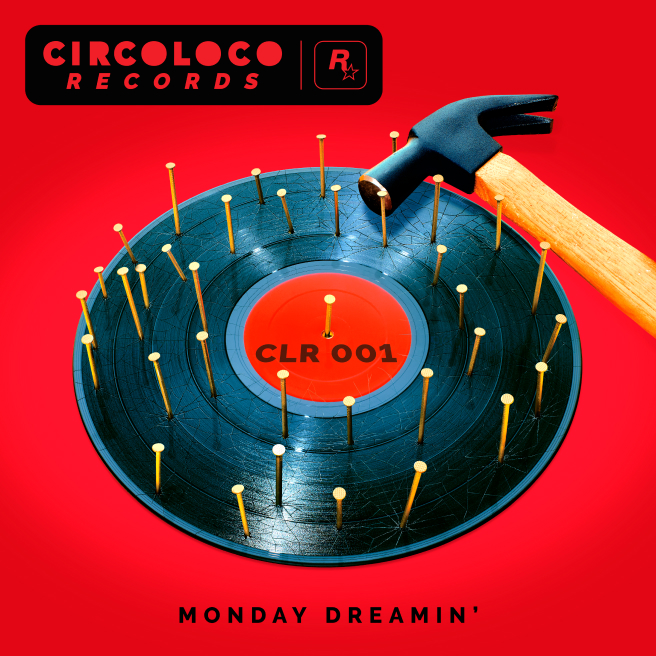 You might be asking yourself what exactly this means for Rockstar as a whole.
Well, we can only speculate – and nothing at all will happen to the development and games side of things – but there is already one extremely good advantage to this. Rockstar Games will hold the rights to the music they choose to sign to the label, and perhaps even feature in future games or GTA Online updates, which means they won't have to be replaced years from now once the deals expire. Furthermore, Rockstar having their own music label may also mean they can run cross-promotions in their games, maybe by running live events a la Fortnite, or having artists from CircoLoco Records be Music Locker residents in-game. They could let us have the scoop on future record releases by having them play in-game, and they could even make a festival out of it all one day!
If one were to believe rumours about GTA VI, imagine if it's set in modern day and we get a CircoLoco Festival instead of the Ultra Music Festival like the one in the real-life Miami. Plenty of possibilities.
We can't wait to see where Rockstar go with the new music label and what future artists are going to be signed, and we wish them the best of luck in an endeavour I'm sure they've wanted to get into a long time ago, as extreme music enthusiasts!
Check out the official CircoLoco Records site, and give them a follow on Twitter, plus more info on the Rockstar Newswire.