Today's June 11th which means Rockstar's CircoLoco Records have released the second part of their Monday Dreamin' EP series!
Featuring tracks from CircoLoco night club set artists such as tINI, Jamie Jones, DJ Tennis and Mano Le Tough, it's yet another diverse EP that is clearly influenced by different genres. Once again, I do hope we can jam to this at The Music Locker soon, as the songs from the EP's would be great additions to the GTA Online world.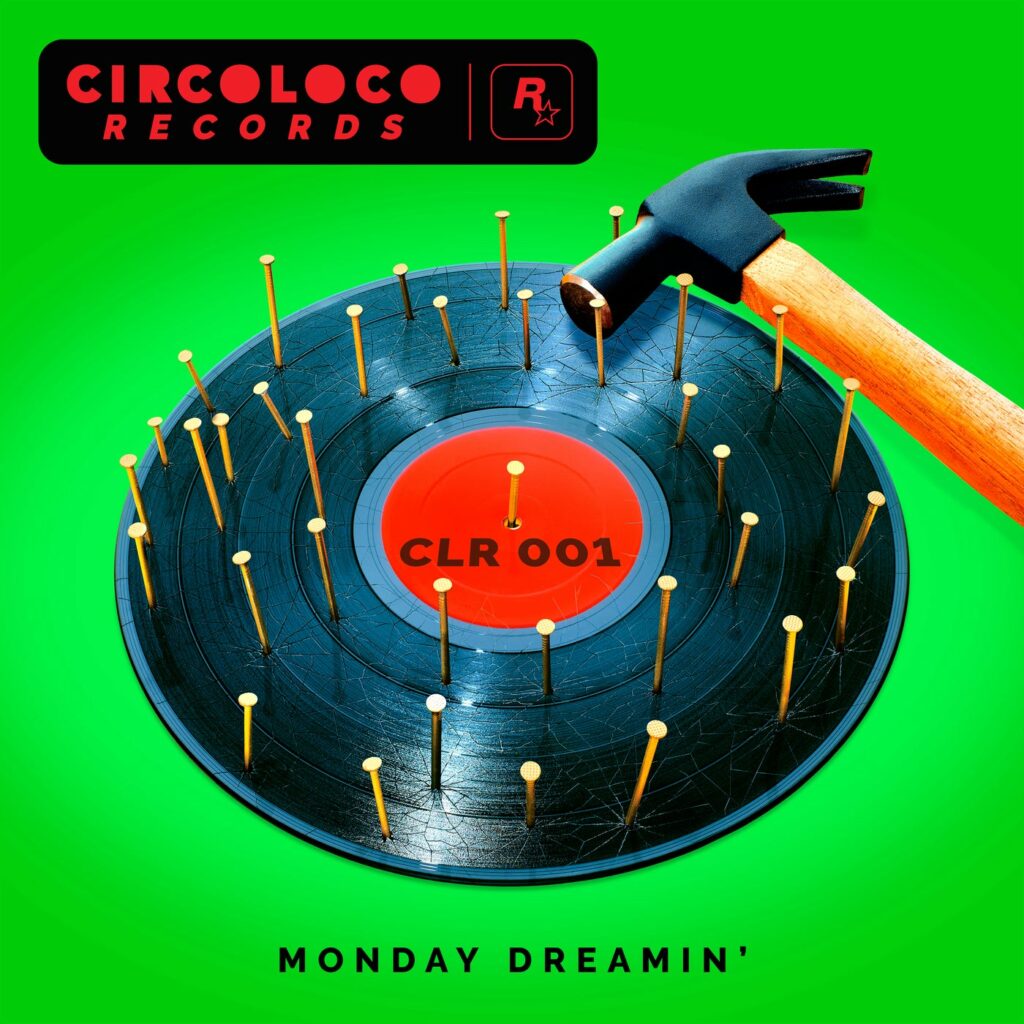 You can listen to the new EP on streaming platforms such as Beatport, BandCamp and Apple Music. It may still be rolling out to Spotify as I'm writing this article.
---
Spider's Reviews
As an avid lover of music, and having extremely eclectic music tastes, I thought I'd leave a review of the new tracks in the EP. Music is something I listen to all the time, so it would be kinda odd covering Rockstar's new partnership with CircoLoco without some brief comments!
tINI – What If, Then What? feat. Amiture | First track on the EP and it's immediately one of my favourites. It includes some very 80's New Wave/Big Beat-like (you could even say Italo?) beats and a very catchy groove to be sure to make you bop your head. Wouldn't mind being in a real Music Locker kind of club right now listening to this!
DJ Tennis – Atlanta | Classic 90's House piano riffs? Got it, there they are. A very catchy groove of closed and open hi-hats and a groovy bassline means this is my other favourite in the EP. The breakdown consists of the continuation of the previous piano riff with an added melody, along with a nice vocal humming, and I think it adds to the trancy feeling the track has. Good stuff.
Moodymann – Keep on Coming feat. CD | Not my favourite kind of groove, but this was a style that was big in the 90's as well. Slower grooves with deep subtle vocals and lyrics about love or someone you're enamoured to, it's still a great club track in itself for downtime between more up-beat tracks. This is Moodymann's typical style from what I've seen, and it's no deviation from their normal.
Jamie Jones – Laser Lass | Despite it being an underrated and kinda underground genre, I like minimal techno/tech house, so I was attracted to that Beatport preview that starts at the first climax right away with deep, bassy techno-like kicks. Also not one of my personal favourites versus some of the others but it's sure to make some heads bop with all the music FX, hi and closed hats and groovy basslines. Club material for sure! Music Locker pls?
Mano Le Tough – As If To Say | Likely one of the most repetitive tracks in the EP, but this is how this genre is. It's highly progressive and requires you to listen to the whole seven minutes to enjoy it. It employs a simple non-aggressive kickdrum and a simple few note bassline, great once again to make heads bop. To me, a bit more of a downtime track before a DJ switches to something a bit more uplifting.
---
That's it for now, still hoping we will be able to hear these tracks over in The Music Locker in GTA Online, especially now that Rockstar has the rights to their own music label, which, as referred in the previous article, may mean we won't see these tracks removed from the game's night clubs ever!