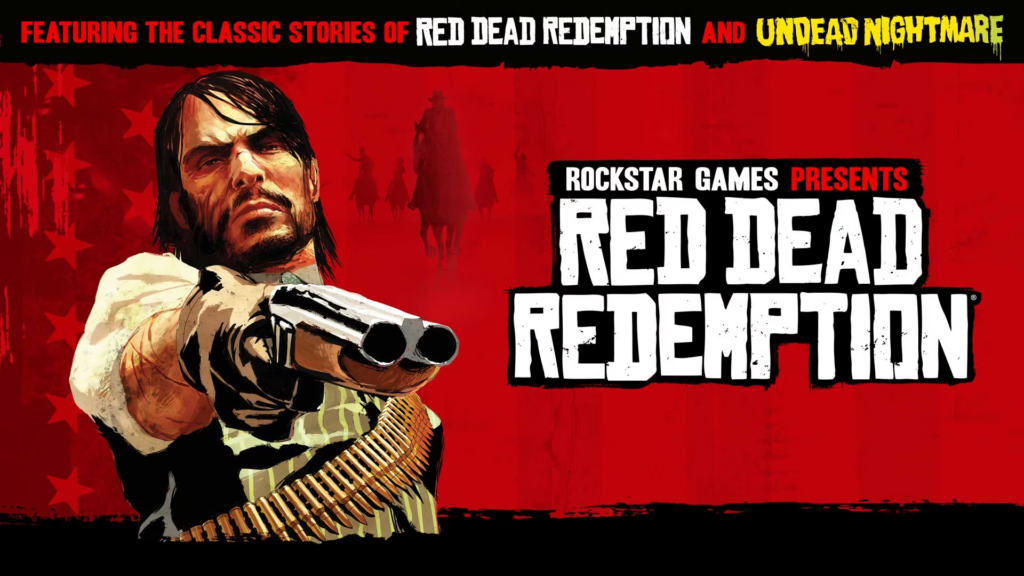 Following on from a kerfuffle of rumors over the past several weeks, Rockstar Games have laid speculations to rest and revealed Red Dead Redemption will arrive on PlayStation 4 and Nintendo Switch consoles digitally on August 17 and physically on October 13.
The port, described as a new conversion, will bring the 2010 masterpiece to the two consoles with PlayStation 5 owners also guaranteed access via PS4 backwards compatibility. The flesh-eating side-story Undead Nightmare hasn't been forgotten, of course, and arrives packaged together with the main game.
The conversion has been developed by Double Eleven Studios, a team based in the north of England that was founded by former Rockstar Leeds employees in 2009. D11 is most known for developing ports of games such as Goat Simulator, Rust, and Minecraft Dungeons, as well as leading content for Fallout 76. The studio has acknowledged the release is "not quite a remaster, not quite a port", but that a lot of love has been put into development to bring these games to new consoles for the first time.
Following launch, this will bring Red Dead Redemption in line for all console players, as Xbox Series X/S already has access to a 4K capable version via the Xbox Backwards Compatibility program – this obviously explains why Xbox is not part of the release announcement, in case you were wondering! This means PS4 Pro and PS5 will likely play up to 4K resolution much like Xbox BC, with the PS4 original and Switch versions at 1080p. FPS is not yet confirmed, but Xbox BC runs at 30FPS, meaning it's likely the same for this new conversion as well.
Unfortunately, PC continues to be excluded from the line-up, rallying bitter disappointment amongst fans. The game has long evaded the platform, and it was thought with the recent rumors that it may at last arrive on PC, but alas, it was not meant to be and it's not particularly clear why. Unconfirmed but regularly discussed, the game is thought to have experienced complicated development back in the day, and the different architecture of the 7th generation era of consoles is speculated to contribute to the lack of PC attention from the get-go. Some fans still hold hope for a native version to be announced in the future however, while others resort to emulation to fulfil the experience.
Both PlayStation and Switch players can expect to pay $49.99, digital or physical, which has been a bone of contention amongst the community since the reveal. The PlayStation store also confirms that the game is singleplayer-only, omitting the original multiplayer component that Xbox players have luckily kept access to – an additional sore point for some.
Regardless of your feelings on the above matters, PlayStation players have longed for access to this game on their present day consoles for quite some time, proving this release is still be a win for the veteran community and new players alike. Similarly, a game of such legendary status like this appearing on Switch can only mean good things for Nintendo's catalogue and the play-on-the-go experience.
Will you be playing the new Red Dead Redemption conversion? Discuss with us on GTAForums!