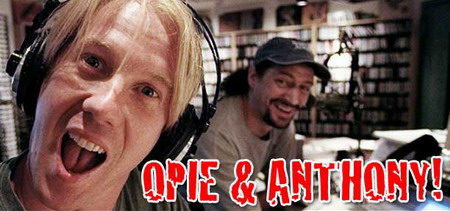 It would seem that hungry-for-controversy Rockstar has employed two controversial radio personalities Opie and Anthony to do some radio station work in San Andreas. In a recent interview with the guys, they expressed their amazement for San Andreas, but couldn't comment further because they had "signed certain things."
Opie and Anthony were kicked from radio waves during the summer for a stunt involving a contest for having sex in public places. After a couple was found having sex in St. Patrick's cathedral, their pranks caught up to them and the show was taken off the air. They do have a new show coming to XM satellite radio.
We shall see what they can contribute to San Andreas. A discussion about this is growing on GTAForums.com.