GTAReactor.de are reporting that the August edition of German magazine "Games Aktuell" will contain a new and exclusive preview of Grand Theft Auto IV, with 20 screenshots and an exclusive video (very unlikely to be game footage). We are expecting this preview to be much the same as the PLAY and GamesTM articles that we summarized last week, so although we might learn one or two new details, don't expect much.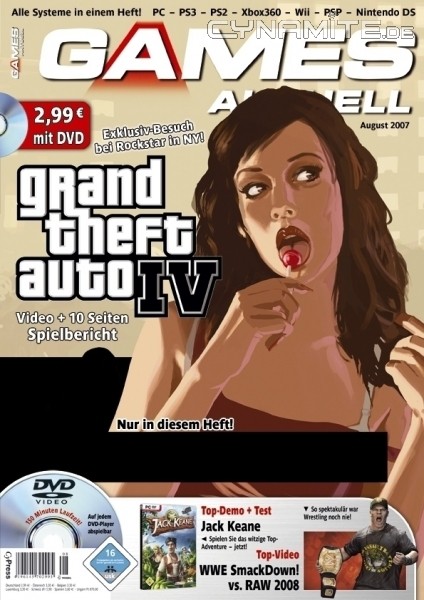 In addition, SPOnG revealed today that they were treated to an in-depth preview by Rockstar earlier yesterday. However, they won't be able to tell us about it until "a little later next month." We can expect previews from GameSpot, IGN, and Kikizo etc. at around the same time I imagine.
In other news, Adriaan has decided to stop writing for GTANet, and will instead be working with Jordan over at our partner site PlanetGTA. We are also delighted to welcome back Tsuroki err.. Andy to the team, who left for a short while to sort out his life and stuff. He promises he hasn't changed a bit.
And finally, be sure to check out our new and fully up-to-date features page, which all staff contributed to.