IGN has put up their interview with Rockstar North studio head and GTA Producer Leslie Benzies. In addition, they've also released two new screenshots.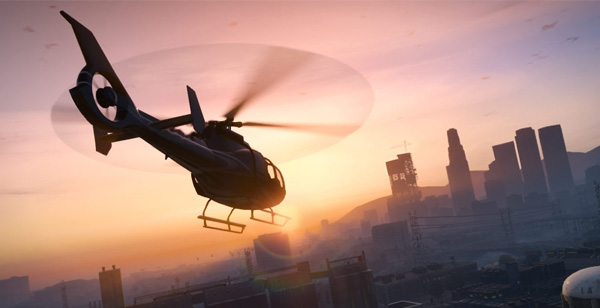 There's several bits of new and interesting information. We've pulled all of them out and placed them below in its original form, from the mouth of Les:
We do have a bunch of missions in GTA V that are far more freeform than anything we have done before. We tell you to go get something and the player decides how to do it – what characters they need on the job and what tools they need for those characters.
Animals aren't just a backdrop – you can expect to see dogs guarding areas and causing the player trouble when they try to sneak past them.
If the player wants to get their hands on one of the more 'high end' vehicles early in the game they'll have to work for it. For instance, airport security won't let you just wander in and steal a jet, they'll give you some serious opposition.
Weapons are slightly different since we have to find a balance between giving the player freedom and giving them a challenge. Letting players have any weapon they want, whenever they want it, would make earlier missions less of a challenge and less satisfying. That being said, as the player makes progress through the game they will build up a satisfying arsenal.
Refining open world multiplayer into something really special has been a huge focus of development and we are very excited to share more information with people soon.