The IGN Hands On previews continue to roll on, with a new article giving us a sneak peak at GTA Online this time. Give it a read.

New screenshots!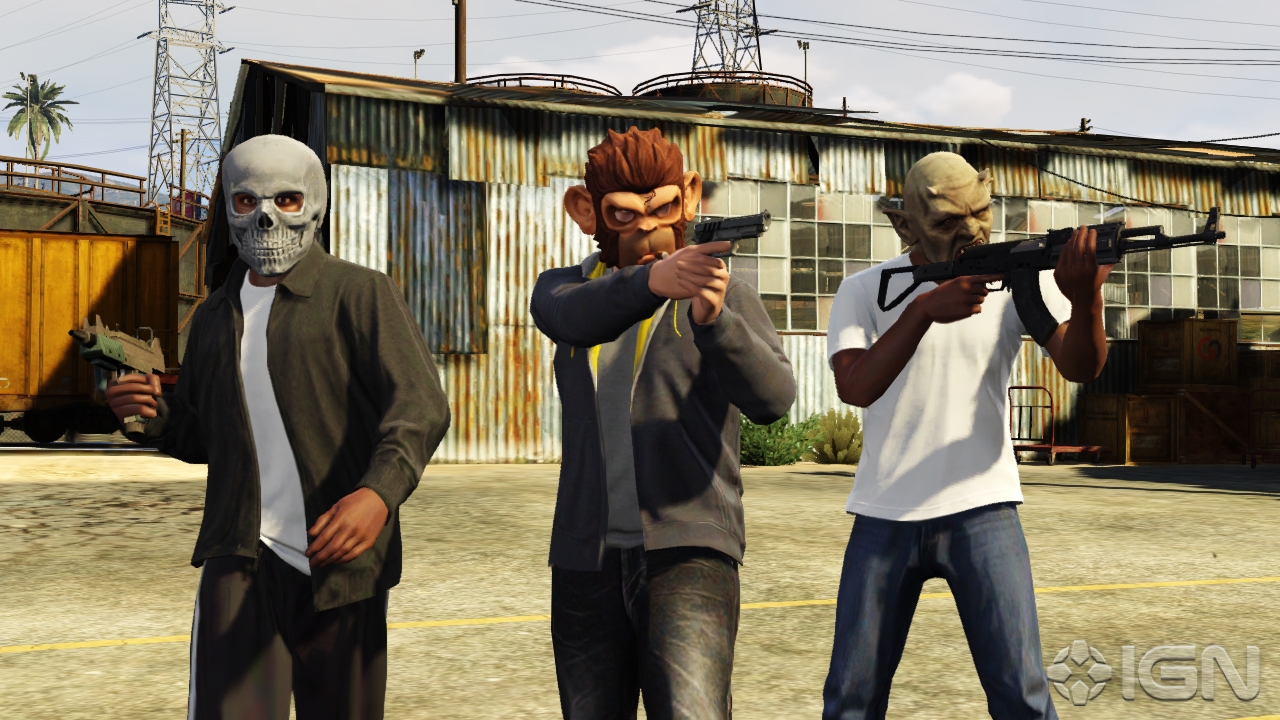 Summary:
Masks, glasses and such can be equiped from an inventory menu.
You will have mission playlists if you choose to enter them – or you can just jump into Free Roam mode.
There will be everything from 2-player missions on up to full-blown 16-player quests.
Several tennis courts dot Los Santos, while the city contains one 18-hole golf course. The golf mini-game can accomodate [up to] a foursome.
There are movies to watch at theaters, and in Online up to 16 players can pack a theater.
You will be able to deposit your money through ATM, in addition to using Debit cards.
You can take a shower at your apartment.
There is a Make it Rain button to use at the strip club. You will also be able to touch the girls during private dances, but if you get caught three times you will be tossed out on the street.
Share your thoughts and reactions over at GTAForums.