The 2013 GTAV Bravado Banshee is gold and up for grabs! Gamestop is offering the chance to win the monstrous and unique supercar via its PowerUp Rewards program. The sweepstake is eligible only for US residents.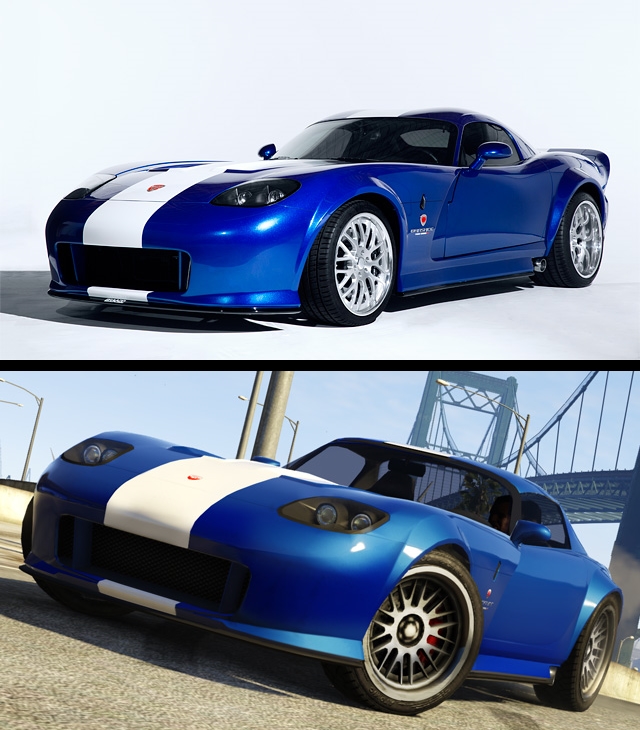 Real (Top) and In-game (Bottom) Banshee

Check out the gallery over at R*'s Newswire displaying the vehicle from the hand-installed exterior to its handcrafted interior, and share your thoughts over at GTAForums.

Do you think there will be a cockpit view? Forums member zparry speculates that R* may have subliminally confirmed in-game cockpit view as they were describing the vehicle's interior:

Referencing the model and textures of the in-game car, the interior was handcrafted and stitched to capture the look and feel of its detailed cockpit…
Do you think it's possible? Discuss at the forums.