The explosive blowout on information and assets on GTAV this month continues in a New York Times interview with Rockstar Games VP of Creative Dan Houser. While the article doesn't necessarily dive too much into the press demo of the game that the paper received (probably as a result of their hangover after their boy Obama won the election), it did, however, contain a rather interesting talk with Dan.
NY Times: What do you want people to get out of the games that you make?

Dan: Obviously, we want them to be entertained. We want them to be stimulated, questioned, amused, all of the other higher and lower things one gets from entertainment.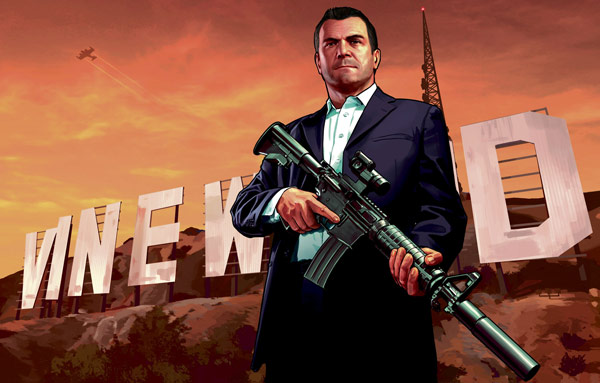 But what is really amazing to learn is how Dan, who is also Rockstar's head writer on games like GTA and Red Dead, avoids watching certain TV shows – so as to avoid influencing his own writing:
One of my weird disciplines is that I don't really watch a lot of those shows, if they relate to what we do. I only watched a tiny bit of The Sopranos. No Boardwalk Empire. No Breaking Bad. Wherever it's too close to crime, gangster, underbelly fiction, and it's supercontemporary, I decided, for professional reasons, I have to avoid it.
So that squashes the rather silly theory some fans made on how GTAV draws inspiration from the latest season of Breaking Bad in its writing. Definitely make sure you read the entire interview on the NY Times website!
Also, as we mentioned earlier in the week, the online previews for GTAV will be starting this Monday, November 12th. Several publications, including IGN, will be publishing their own articles based on the same press demo that Game Informer received. From experience, over the years, a lot of them often contain new information that weren't necessarily written in other publications. So definitely stick around to see what they have to offer!
And don't forget, Trailer #2 for GTAV debuts this Wednesday, November 14th!