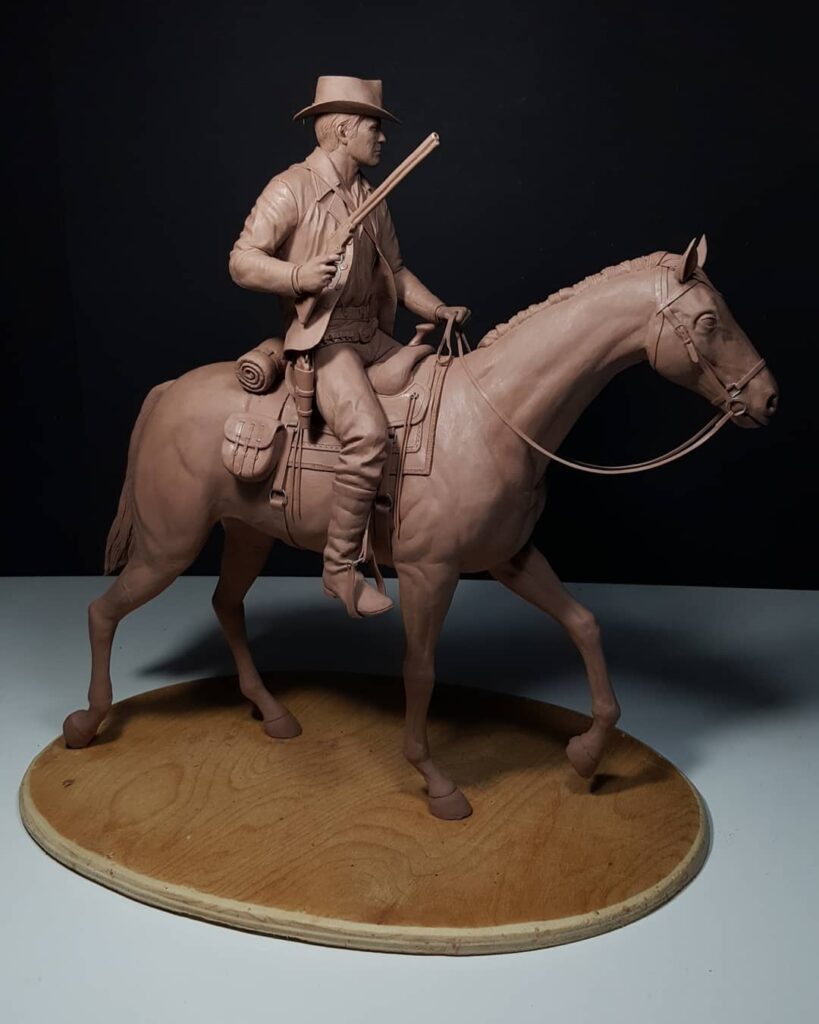 Check out this incredible sculpture of Red Dead Redemption 2 protagonist Arthur Morgan, riding his horse and wielding a shotgun, handmade entirely from clay.
The sculpture was created by Crafty Art, who is clearly very talented with their hands. On browsing their social media you can see some amazing sculptures including Spiderman, Drogon from Game of Thrones and Alien, and now comes our Arthur Morgan!
I spotted the sculpture this evening on YouTube. The 22 minute video highlights Crafty Art's entire sculpting process, between the wire framing and moulding the clay into recognisable shapes. The detailing on the sculpture is simply awesome.
Enjoy.
"This is a tribute to Arthur Morgan, one of the greatest characters in video game history. Hope you'll enjoy it, I gave it all I had. This video shows the process of making a sculpture in clay from start to finish. You'll see how to sculpt a horse, a human figure and a portrait likeness. It's a true honor for me to share my passion with you, and I want to thank you all so much for the overwhelmingly positive feedback. I am ever so grateful." – Crafty Art