Foreword from GTANet
Ideas keep the wheels of our community turning, and there's no place like a forum for word-based content to thrive. Back in the day, amongst the multitude of wishlist threads, a home emerged for creative writers armed with a desire for what you might define as fanfiction, not for the fluff of romance and shipping, but to build the foundations of their own video games. It's ebbed and flowed in activity over the years; new generations bring fresh writers and ideas, but excitement for the next Grand Theft Auto can take a lot of eyes away from this somewhat quieter area of the forums as well. This is where wise_man comes in; a writer himself and deeply involved in our concept creator community, he has put together some wise words of his own to highlight popular concepts with hope to inspire both new readers and new creators to join in, and upon asking us for a platform to showcase them, we of course obliged. Enjoy.
There is a plethora of community-driven fan-made content one can find while surfing GTAForums, and this includes fans imagining their own GTA games. In the GTA Series subforum, you can find this kind of content, known as "concepts threads".
Supported by a small, but longstanding and creative community of self-proclaimed concept writers, concept threads are more than just narrative fanfiction. They are a complete package that also includes fan-created world-building with extensive characters, cool maps and artworks, gameplay ideas, and soundtracks, to make you fully immersed into thinking these could be real games.
Here I've compiled a small list of forum-award-winning GTA fanfiction from GTAForums that you can read while waiting for GTA VI. Writers love feedback, so if you check them out, please show some love! You can also join us in the Concept Creators' Lounge to share ideas with fellow writers or seek advice if you'd like to get started on your own concept. Beyond this list, you can check out more concepts for yourself in the GTA Series subforum by keeping an eye out for any topics highlighted with a red or grey tag. There's also a more generalized literature and poetry subforum called Writers' Discussion you can visit any time.
– wise_man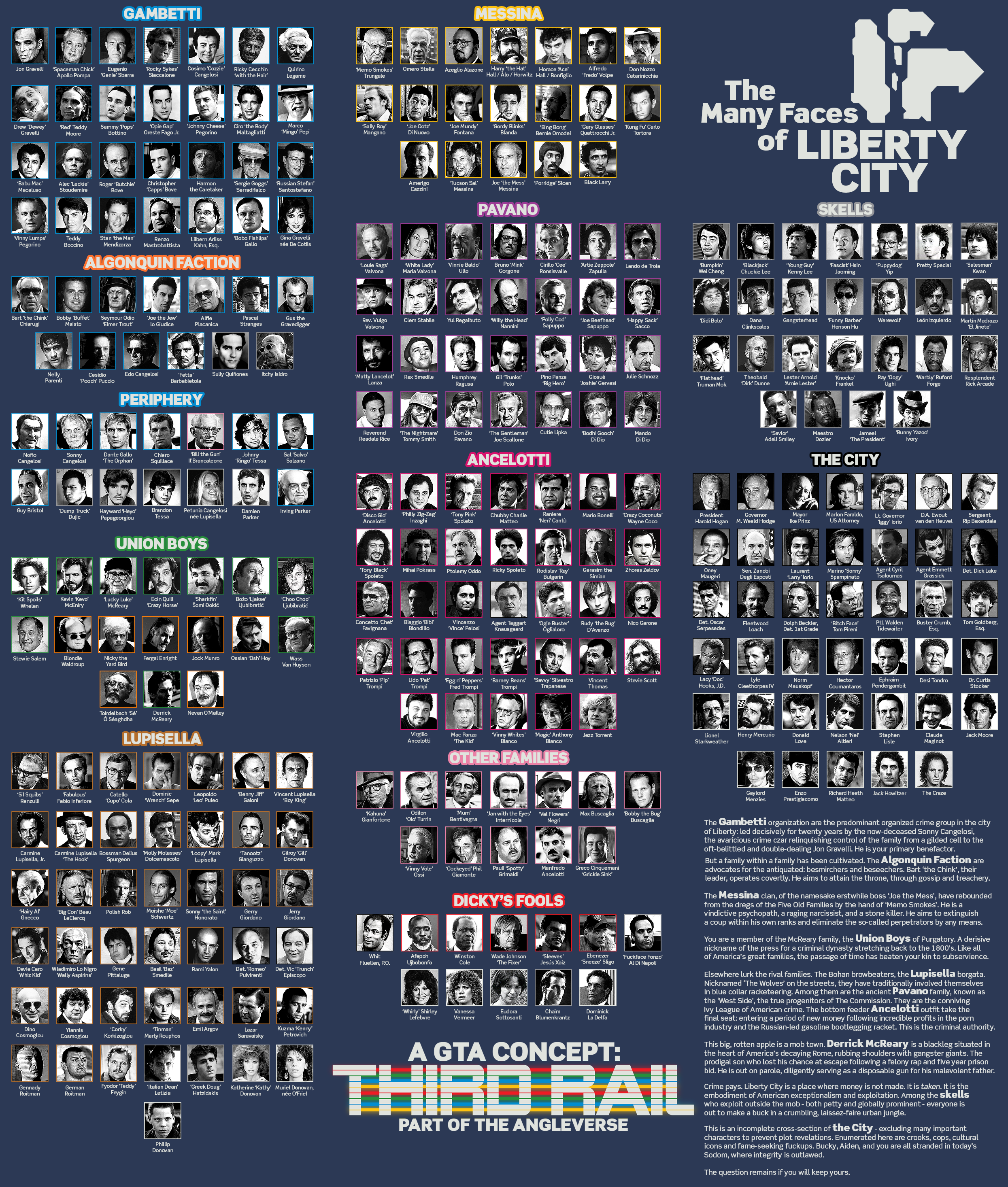 THIRD RAIL
by Slimeball Supreme & Cebra
Third Rail has won the 2021 GTANet Award in Best Concept category, and it's not without reason. This collaboration between writers duo Slimeball Supreme and Cebra is perfect for hardcore GTA IV fans and mafia enthusiasts. Set in Liberty City in the 80's, Third Rail goes deep into the past of the McReary and the five families as you follow the life of a younger Derrick McReary and his two revolutionary buddies Bucky Sligo and Aiden O'Malley. The story is extremely dense with mob drama, power plays and violent politics all carefully based on that of real life.
🔖 Read Third Rail Here
GRAND THEFT AUTO: CHASING THE DRAGON
by kobeni
Here's a perfect concept for more audiophile fans. Chasing The Dragon has the high-speed, yet laid-back SoCal vibe with the tasteful presentation and a beautifully illustrated fan-made map that expands GTA V's Los Santos universe with San Diego, Tijuana, and more. The real star, however, is the soundtrack. It's more than playlists. From jazz funk to city pop, each station has a swell logo, unique host, and interaction that screams mid-'90s California all the way, inside-and-out.
🔖 Read Chasing the Dragon Here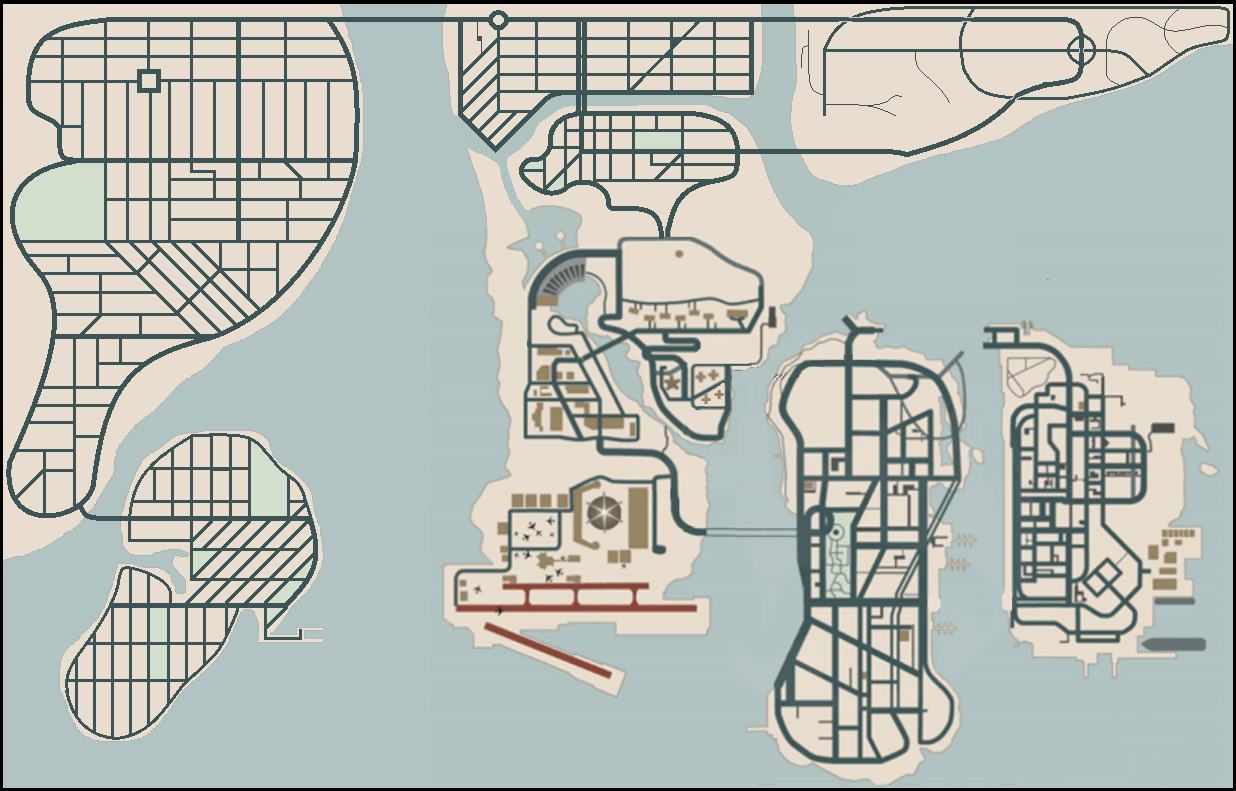 COSA NOSTRA // BADFELLAS
by E Revere, Francesco Bonomo, and Doktorpolice
Looking for classic, memorable 3D Era concepts instead? Then look for these two concepts, which are imagined as a prequel of GTA III and Liberty City Stories. Cosa Nostra centers around a young and brash Salvatore Leone in 1959, while Badfellas continues Salvatore's history with the mob in mid-80's. These concepts are really easy to follow along with its familiar cast of characters, the more gritty dialogue and the simplicity of the missions and story.
🔖 Read Cosa Nostra Here
🔖 Read Badfellas Here
GRAND THEFT AUTO IV: THE RUSSIAN ROULETTE
by Jeansowaty
This concept explores an opposite perspective of GTA IV's story. The Russian Roulette is about the Russian Mafia's rise to prominence, with an original protagonist named Gennadi Zhukov who accompanies Dimitri Rascalov's journey that parallels Niko's. It has a great mix of convincing fanmade character models, gameplay features, mission screenshots, and in-game contents that makes it feel like a lost vanilla DLC.
🔖 Read The Russian Roulette Here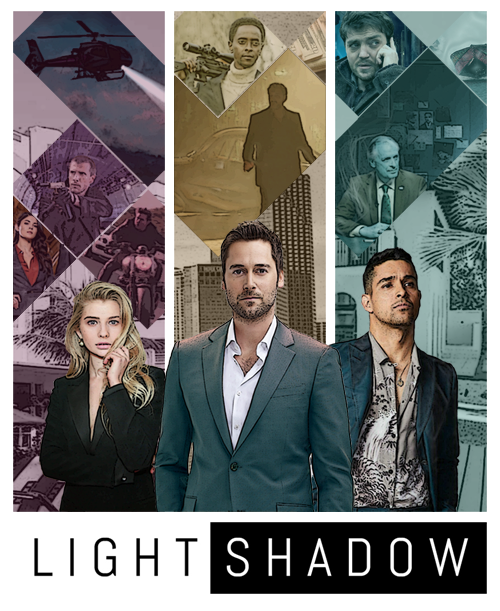 LIGHT & SHADOW
by wise_man
Light & Shadow twists the traditional GTA formula with the slimy art of confidence tricks. This modern-day Vice City concept follows a new trio of con artists, each with a unique conning style associated with them, in a gameplay with long cons, trickery, and undercover conspiracies to undermine its villains. The mission writing also lets you think that you're in charge, with a penchant for emphasizing control keys in-between the lines.
🔖 Read Light & Shadow Here
GRAND THEFT AUTO: LIBERTY CITY 1978
by Akaviri
Liberty City 1978 is another period piece concept imagined as a prequel for GTA IV. As a tribute to 70's cinemas, the concept sets in a time of total corruption, inner turmoil and racial prejudices of 1978. There are a lot of things that make the concept feel like a unique experience, laid out like an official game manual. Akaviri has many brilliant gameplay ideas, including more-intensifying heists, crew management, and various role-playing aspects.
🔖 Read Liberty City 1978 Here
---