This week and until 24th August in GTA Online, the Business-focused month continues! This time, dust off your warehouses as Special Cargo bonuses are introduced (hi Crateman!), alongside bonuses on Special Vehicle Work, Mixed Goods Exports, new Community Jobs, Arena War bonuses (yes, including AP!) and more.
Remember this is just a preview, and information may change. On top of that, Rockstar may reserve things for their own Newswire.
We understand that not every Event Week will be to everyone's liking, some will certainly be more exciting than others, but anyway…
Let's get started!
---
The Business Month Continues – Revisit Your Cargo Warehouses, Complete Special Vehicle Work, and Export Mixed Goods for Extra
Last week, executives across the state had the opportunity to focus on their gunrunning businesses – getting their weapons from A to B, avoiding obstacles, or delivering them across the span of a mountain, all for 2x the moolah. This week, if you haven't entered your cargo warehouse in a while, it's time to do so, and not forget to dust it off, as it's time to enjoy bonuses on finally emptying that warehouse.
If your thing is more on the vehicular side, you can also find bonuses on Special Vehicle Work. Get in touch with SecuroServ in your office computer or Master Control Terminal, and use each of the Import/Export DLC Special Vehicles to wreak some havoc – yes, that includes sending cops into the high heavens with a Phantom Wedge.
If you're at your office, additionally, you can also export some Mixed Goods for a big extra, and earn rewards! So this week, find:
2x GTA$ and RP on Special Cargo Sell Missions
2x GTA$ and RP on Special Vehicle Work Missions
3x GTA$ and RP on Mixed Goods Exportation
Complete a Special Cargo Steal Mission to win the Orange Pinstripe Pajamas
Complete VIP Work and a Mixed Goods delivery to receive the Abstract Camo livery for the Penaud La Coureuse within 10 days of completion
---
Arena War is Back with bonuses, including Arena Points!
Plus, Introducing New Community Series Jobs + Bonuses
If you missed Alan Gerome's deranged rants, delusions of grandeur, and his enjoyment of what he claims to be raw American action, he's certainly back to narrate all of your achievements in the Arena War Series! Accompany it with some of Sacha Yetarian's techno and this might just be your thing! Just spare Bryony a bit, she already has to hear Alan all day every day.
Bonuses on the Arena War Series are back, alongside a boost in Arena Points for completing each of the game modes!
2x GTA$, RP and AP on the Arena War Series
On the flip side, the GTA Online community has continued to create custom jobs on the Social Club, which Rockstar have been highlighting every month. As such, with the introduction of brand-new monthly community selections, find:
3x GTA$ and RP on the new additions to the Community Series
---
Discounts
With the return of Arena War bonuses, and opportunities for both upcoming and established executives, this week discounts are highly tailored to those two activities. Find regular vehicles, armoured vehicles and Arena War versions of vehicles in the mix as well!
30% off
Executive Office Properties, Upgrades and Modifications
Special Cargo Warehouses
Progen Itali GTB
Överflöd Entity XXR
40% off
Pegassi Tempesta
Benefactor XLS
Vapid Nightmare Imperator
Vapid Apocalypse Imperator
Vapid Future Shock Imperator
Weeny Apocalypse Issi
Weeny Issi Classic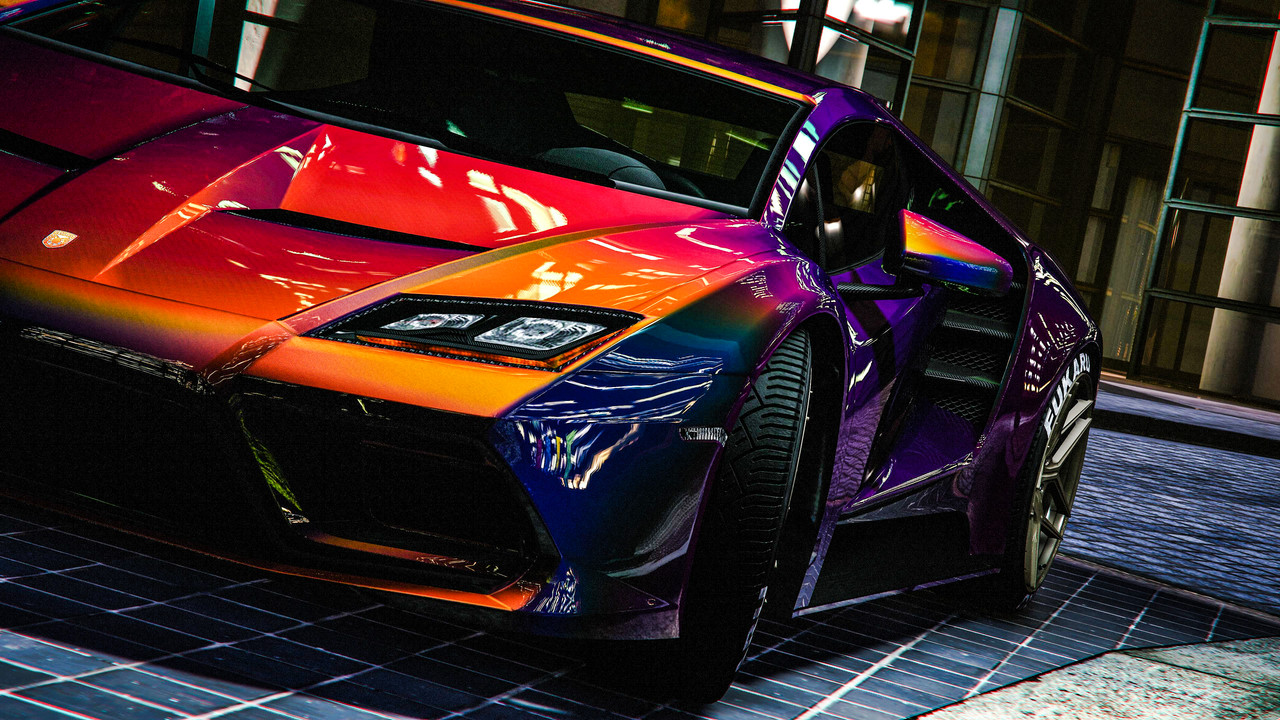 ---
Miscellaneous
The Diamond Casino & Resort Lucky Wheel
Reports say that people saw a vintage beauty from nearly 10 years ago roll into the Diamond Casino and Resort, perhaps for use in the Lucky Wheel this week. Some said that it reminded them of that special Valentine's Day in 2016, and others were just drooling, wanting to drive it and experience it. For free, that is.
This week at the Lucky Wheel, count your blessings and spin that wheel as hard as you can, to get a chance at winning an Albany Roosevelt Valor.
LS Car Meet Prize Ride
"Executives don't belong in such an underground car club as ours! We don't do capitalism here, they can screw off back into their offices!" – that is, at least, what the folks over in the Los Santos Car Meet say… except they are barely aware that some of those visitors who aren't suited up are getting their hands dirty selling special cargo and just want to test some rides, or win a new one – barely the capitalists they'd complain about. All this said, everybody this week can get a chance at winning the Dewbauchee Specter up in that Slamtruck by placing Top 3 in LS Car Meet Races for 2 days in a row.
Over at the Test Track, should testing some new/old vehicles appease you, you can find the following rides to test or buy as appropriate:
Emperor Vectre
Enus Windsor Drop
Pegassi Tempesta (also 40% off)
Hao's as excited as ever to be introducing a new HSW vehicle onto his parking slot near his desk. Look for the red HSW logo on PS5 and Xbox Series, and test out or purchase the Imponte Arbiter GT HSW.
Premium Deluxe Motorsport
Simeon's nephew is here! In what seems to be a resurgence in Arena War bonuses, Simeon seemed to be quite pleased to be seeing Sasha talk about his job again, although his head is a 24/7 stream of techno music. Regardless, Simeon is happy, and he continues to sell and make available for testing vehicles for citizens across the state. This week at PDM:
Benefactor XLS (also 40% off)
Enus Cognoscenti – both "55" and Armoured variants
Progen Itali GTB (also 30% off)
Benefactor Schafter LWB
Luxury Autos
Luxury Autos across the road from Dre's studio features two Supers this week, with one of them being a mid 2010's classic in GTA Online:
Grotti X80 Proto
Överflöd Entity XXR (30% off)
Time Trials and Premium Races
This week across the state of San Andreas, find the following time trials and premium race:
Muscle Premium Race: Muscle In
Regular Time Trial: LSIA
HSW Time Trial: Del Perro Beach to Murrieta Heights
As this is a preview, any information in this post is subject to change and any corrections or missing details will be added as found.