This week, Rockstar's CircoLoco Records released a brand-new EP, one that came out of nowhere without previous announcement or teaser!
Right off the heels of The Attention Deficit Track and subsequent EP by legendary British producer Skream, this time CircoLoco is reuniting with an OG name – DJ Tennis – alongside production partner Ashee and pan-African alternative R&B, hip-hop and Afrobeat star Lady Donli on vocals.
Tracklist is as follows, with an edited "radio-friendly" mix and a special acid dub.
On My Own Now (Edit)
On My Own Now (Extended)
On My Own Now (Acid Dub)
As usual, I'll be going through the new tracks below.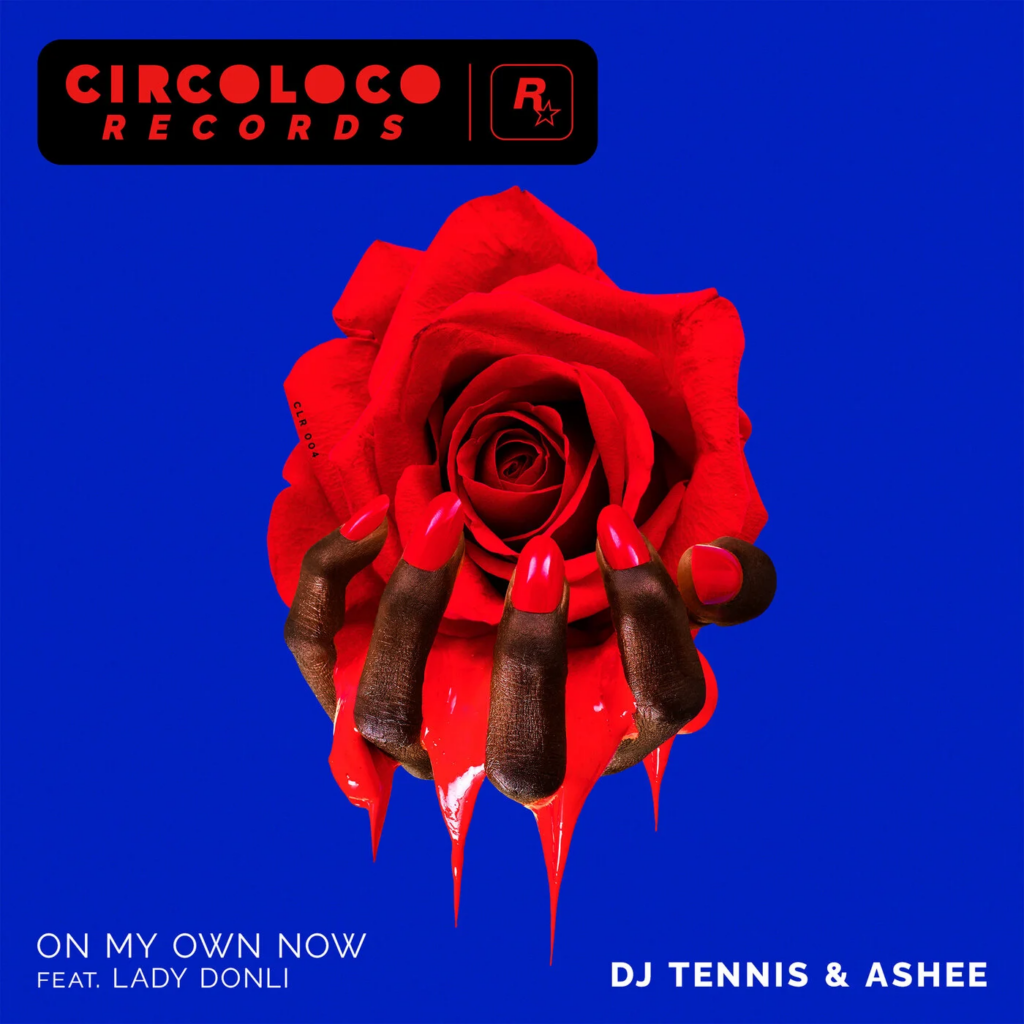 Spider Speaks – The "Reviews"
As mentioned, I'll be once again dropping a few words about each track. My music tastes go from absolutely dark indie or punk rock to electronic music such as techno or trance, so I'd be hard pressed *not* to say something about this one. Although I haven't been a fan of every single release (but most tracks!), CircoLoco Records has released a lot of promising tracks from a few big artists, and I personally can't wait to see where the label is going in the future.
On My Own Now (original Edit and Extended mixes)
Beginning with the Extended mix, as that is the full track (edits are usually more radio friendly and exclude longer intro and outro parts that might be used by DJ's for mixing), it starts out with a deep, very housey bassline along with a deep kick, which makes it very good for headphone listening, or in the club with a good sound system and sound stage.
Not long after, Lady Donli's very fitting introductory vocals kick in alongside some extra effects, eventually evolving into a subtle but effective acid line (which I really like, long live the Roland TB-303) alongside the rest of the percussion.
It's a highly progressive deeper House track, with very fitting vocals and an accompanying melody, introducing many new kinds of percussion and miscellaneous effects as it goes on. It becomes very catchy, very quickly, as the combination of all of the above factors, including the rest of the lyrics make you find yourself bopping your head at it.
At about the 3:40 minute mark, the lead pad in the melody changes key, which is common in a lot of classic House tracks (like some of those featured in SF-UR if you have played GTA San Andreas) and adds flavour to this already very progressive track.
It's definitely one to bop to, and it must sound pretty great in the club for some calmer, more guarded dancing, alongside sounding great at home as well!

—–
On My Own Now (Acid Dub)
The Acid Dub takes a heavier, tougher approach to things. Starting out with with a heavier kick and a variation of hi-hats, alongside a darker version parts of the vocal, chopped and reverbed at random points to add effect, evolving into the actual unfiltered vocals.
A more pronounced, higher energy bassline is introduced, along with higher energy percussion with snare rolls, crash cymbals, and much more. Right after the breakdown a new acid line is introduced, one that has a much higher pitch than the one from the original track, and one that is also much more friendly for higher energy club enjoyment. It's a more "repetitive", more techno-like track, that is most likely better at the club than at home. Regardless, one that still makes your head bop and adds to the previous original mix experience.
In short, it's a pretty solid short EP, with the original mix (and its versions) taking the crown for me as a deeper, more minimal and more progressive House experience, and the Acid Dub being a tougher club version for higher energy moments that is sure to destroy some subwoofers as well. I've always had a thing for some genres of acid house, and the subtle line in the first track definitely satisfies that itch.
Although the first track in the previous EP with Skream didn't resonate as much with me (loved "Floral" though, my favourite CLR release alongside Butch & Kemelion – Raindrops!) CircoLoco is showing they can go places with several genres of club music, and I can't wait to see what they do next – they can both release very progressive deeper tracks and heavier techno club-hitters. This release is a very decent one, both tracks are solid and different enough that different kinds of people who like the genre and different levels of energy can enjoy it. One thing I do wish Rockstar had done is put the new Skream tracks into the new GTA Online: The Criminal Enterprises update, but oh well! Listening to "Floral" while sourcing Cargo crates in GTA Online, speeding though Los Santos would've been pretty cool.
Where can I find it?
You can find the brand-new release on all streaming channels, such as Beatport, Spotify, Apple Music, Youtube and more.