Every Friday, Rockstar releases their next series of tracks from their CircoLoco Records Monday Dreamin' EP collection, and today is no exception!
Today's Monday Dreamin' Black features Lost Souls of Saturn & TOKiMONSTA, Adam Beyer, Tale Of Us (who we have already seen within GTA Online as well), Bedouin and Damian Lazarus.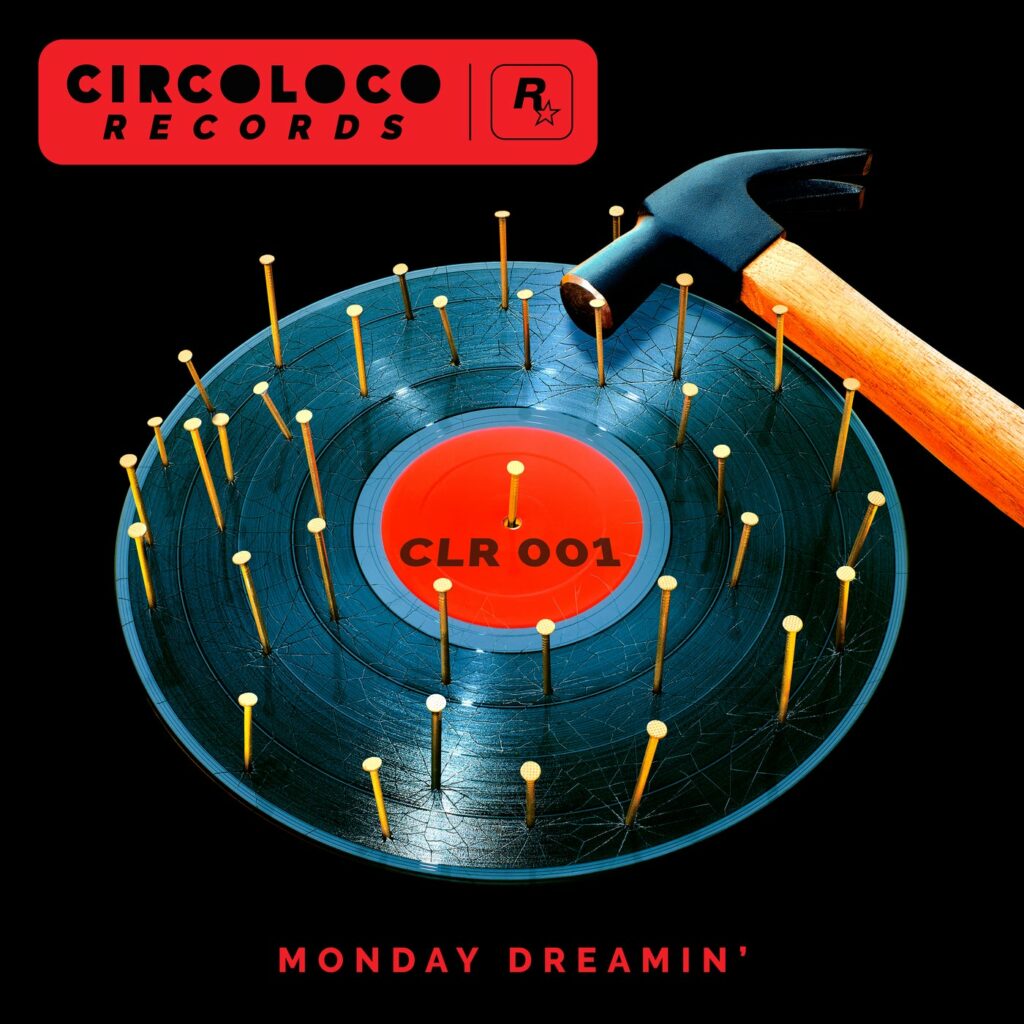 As always, you can listen to the new EP on streaming platforms such as Beatport, BandCamp and Apple Music. You can also listen to it on Spotify via this LinkTree and on SoundCloud.
The last release of the Monday Dreamin' series is, as the cover itself might imply, a little bit more progressive and dark than the previous, including some known artists in the scene such as Bedouin, Adam Beyer and Tale of Us who are more known for their long-winded progressive sound that evolves from start to finish of each track, and is not to everyone's tastes but can be big hitters in clubs.
There's less of the choir vocals and melodic long Trance-like synthwork in this one, and a lot more of those beats and basslines to make your head and body bop for a few minutes at a time at the club… or in Cayo Perico. Let's get to the meat of it.
---
Spider's Reviews
As an avid lover of music, and having extremely eclectic music tastes, I thought I'd leave a review of the new tracks in the EP. Music is something I listen to all the time, so it would be kinda odd covering Rockstar's new partnership with CircoLoco without some brief comments!
Lost Souls of Saturn, TOKiMONSTA – Revision Of The Past | The first track in the EP is one that could very well be the intro to a nightclub mix, with subtle synthesiser sounds and effects coming in that mind remind you of Lounge music a little bit. Shortly after, a very interesting (lyrics-wise as well… even seems to be a talk!) vocal comes in, along with a very deep bassline and some more synth-work. The EP starts out well with an extremely deep one here, without relying on heavy kickdrum sounds and instead keeping those in the background, highlighting the sound effect samples, drum loops and synthesiser work. There's even some 303 work in there I'm hearing, that I was not expecting. Starting out pretty good! I had heard of TOKiMONSTA but never really listened, so I'm assuming this was a good intro? Ha! I'd bop my head in the club to this, for sure.
Adam Beyer – Break It Up | The intro starts with a typical drum machine loop (what seems to be from a Roland 808 or 909?), then becoming a shuffle of closed-hats and some synthwork coming in. It's in typical Adam Beyer style and it's a highly progressive track that evolves over time, as more synths are added, and then removed as the track ends. Not one of my favourite styles, but it's definitely something that fits the club.
Tale of Us – Nova Two | Nova Two is a follow-up to Tale of Us' original "Nova", containing the same subtle and progressive mood as the previous one. This is a proper follow-up that is similar enough to the first one that you can call it a proper follow-up. It's in pure Tale of Us style and relies on synth stabs and nice melodic pads at around the 1 :10 minute mark (and then the 3 minute mark), for a good pause before the kick kicks in (ha!) and you start dancing again. If you have heard Tale of Us's work before, both in GTA Online and outside it, you'll definitely recognise Nova Two. Highly progressive track, a little more repetitive towards the end as I think the intro section has a bit more nuance, but a little bit more within my personal tastes than Break It Up. *bops head*
Bedouin – Up In Flames | I had heard about Bedouin before, but hadn't really explored their tracks too much before. It starts with a strong kick and evolving into a nice plucky melody and some hi-hats coming into the mix by the 1:30 min mark. It's definitely one of the more moody and melodic tracks in the EP, as it includes some vocals and deep melody by the middle instead of it just being a progressive banger. A manipulated saxophone/trumpet comes in at around the 4:30 mark that just helps the whole mood of the track. It's typically progressive, but also a lot moodier. Not bad!
Damian Lazarus – The Future feat. Robert Owens | This one starts out very nice and moody with a straight up pad synth, setting the mood for what could also even be the intro of a nightclub mix. A vocal immediately accompanies the intro, provided by (I assume) Robert Owens. One might even think it's a very intimate track at first! Soon after, a very deep subtle bassline comes in, for the track to start climaxing by the 1:48 part with a lot of typical sounds that may remind you of stuff you have heard in SF-UR in GTA San Andreas*! I think this one is my favourite of the whole EP due to how moody and reminiscent of the 90's stuff it is – it's still heavily progressive but has a lot more nuance to it due to the synth pads and drum loops in it, along with the vocals that fit perfectly in this kind of track. A lot is done in this track over its seven minutes, so it's a recommended full listen.
UPDATE 26th June: It is no wonder it may remind you of something you've heard on SF-UR in San Andreas, as indeed Robert Owens has been featured in SF-UR with "I'll Be Your Friend", one of its best tracks!
---
Extra Thoughts And Future Speculation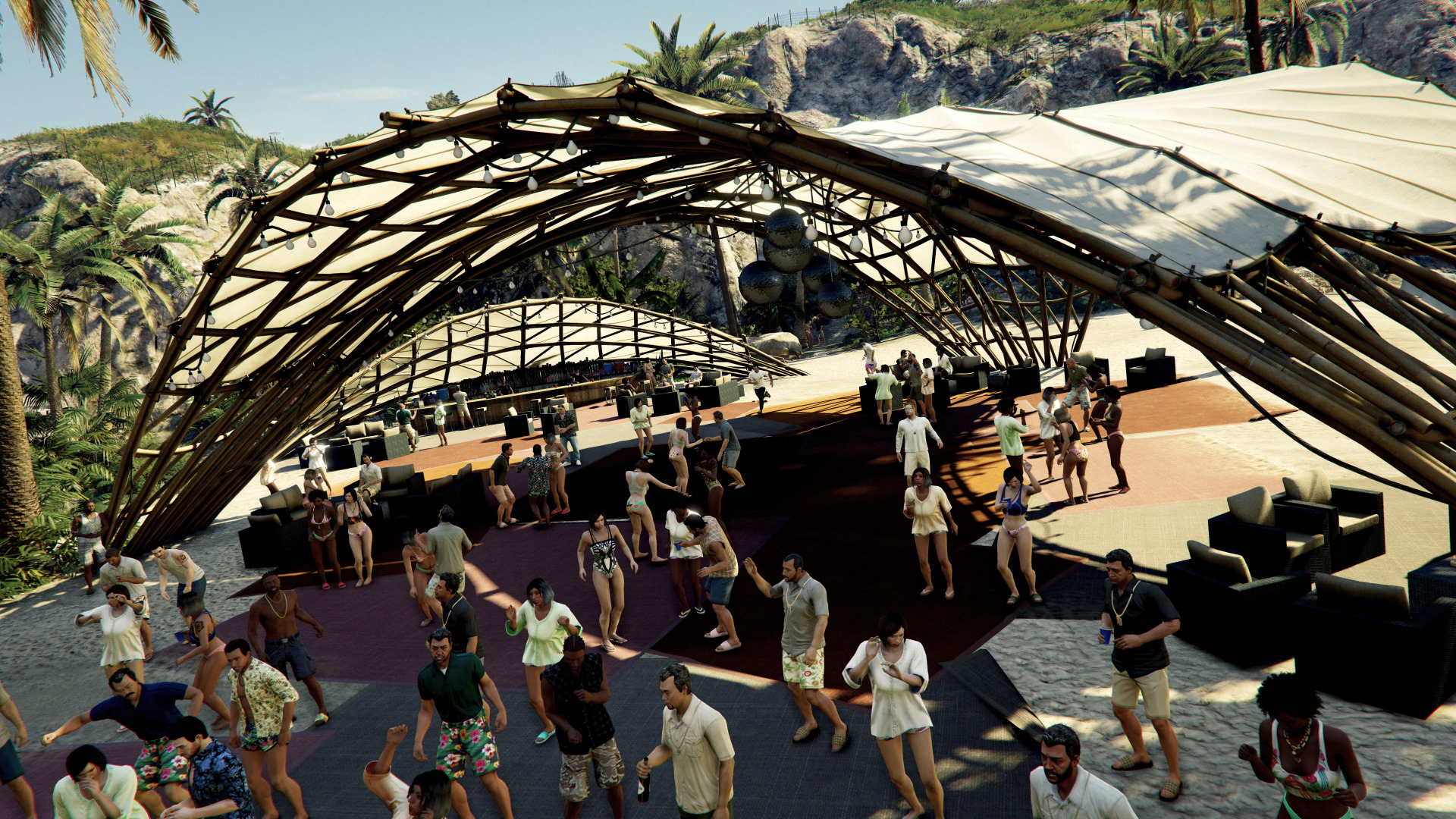 This was the last release of the separate Monday Dreamin' EP's, and although it's admittedly not my favourite, that being the Violet EP instead, there is a lot of good stuff in here and plenty of potential for CircoLoco Records to tap into artists that have partnered with the CircoLoco festival/night club before and put them straight into the label, because there's definitely some more big names that are a possibility to see in the label in the future. There's some overlap with labels like Anjunadeep and others, so those are also some labels I'd like to see lend artists over to CircoLoco Records, simply out of previous association! (Adam Port from Keinemusik has remixed Cubicolor – No Dancers, which is even featured in the Cayo Perico Heist!)
My favourite tracks as a whole for the series I'd say are – subjectively of course:
Butch – Raindrops (feat. Kemelion)
Rampa – The Church
DJ Tennis – Atlanta
Damian Lazarus – The Future feat. Robert Owens
This type of music isn't for everyone, as it's highly (and slowly) progressive, but some of the tracks are more focused on melody, and that might attract even more people than those who like bopping their heads and moving their bodies to highly progressive techno sounds. The thing is, if you go to CircoLoco Ibiza's (the festival) own SoundCloud, you may find that there's a lot more in there than just what you may find to be "repetitive" techno, and I think it's an awesome sign of things to come. There's a bunch of very high beats per minute banger sets in there, (one of many examples) which could mean CircoLoco Records themselves could get a lot faster too one day!
I think there might be good things to come for CircoLoco Records in the future and once again I'm not going to be surprised if we hear all of these tracks in The Music Locker once a new GTA Online content pack or even Expanded & Enhanced comes out. Lots of opportunity here to market new tracks within the games as well in future content packs, and to do lots of cross promotion between the label and future and current modern era Rockstar games. Rockstar have always been interested in the music side of things, unlike a lot of social media thinks, so expect to see a lot more of this being intertwined into the games – and I'll appreciate that as a music lover honestly! Bring more of the tunes, Rockstar!
---
The full version of Monday Dreamin' including ALL of the tracks from the individual EP's can now be preordered on Beatport and Bandcamp, so be sure to check that out if you want to see the full listing of tracks.