With tracks originally featured in GTA Online's "The Contract" DLC, the teased new CircoLoco Records release is out now on all streaming platforms, featuring Nez, ScHoolboy Q, Three 6 Mafia's Gangsta Boo and Moodymann, who was also previously featured starting in the Los Santos Tuners content pack, and even the original LA Noire Soundtrack with a remix!
This EP deviates a little bit from the sound we've gotten used to in previous releases, with it being an EP that "bridges the worlds of hip-hop and house with NEZ's distinctive sound." The previous EP's mostly focused on techno and pure house and deep house music, but this goes a little further into the genres.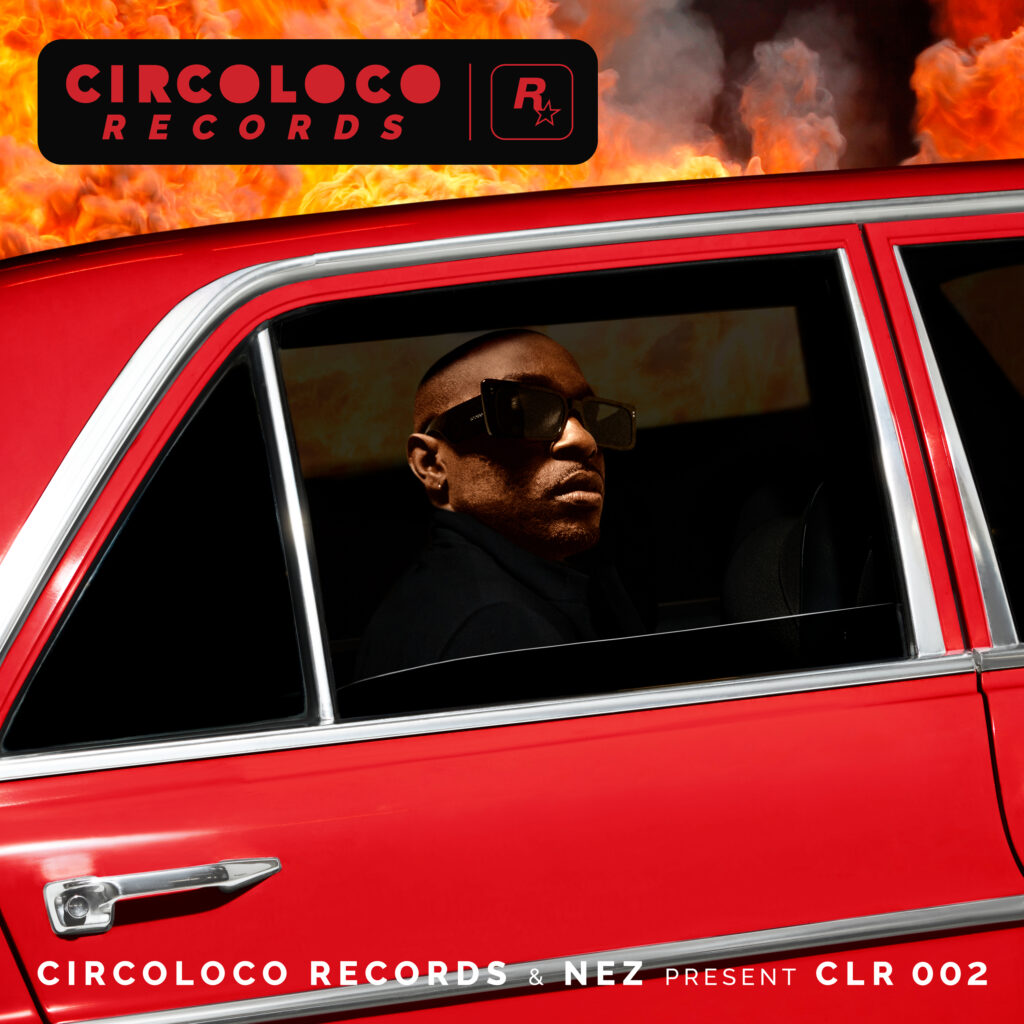 ---
As usual, I'll be leaving some comments about each of the tracks in the new EP, but it is quite the deviation from their usual stuff, which, in a sense, is good to see, and a music label expanding their horizons is never a bad idea. These are subjective of course, but let's get into it:
NEZ – You Wanna? | This track was featured in GTA Online: The Contract content pack, as a flash drive you could pick up on top of Dre's Record A Studios. I'm not overly familiar with NEZ's sound admittedly, but it was a track that I caught myself bopping to many times as it came up on my Media Player radio while I played through Security Contracts and GTA Online in general. It's catchy, and a balanced mix of hip-hop and house music, with defined drums, a simple bassline and an okay vocal – probably my choice from the three.
NEZ & ScHoolboy Q – Let's Get It | This one goes more into the territory of the hip-hop, quasi-Trap-like genre (inspired by hip-hop music patterns) with the simple drum patterns and the vocal. It's not my cup of tea compared to previous CircoLoco releases, but ScHoolboy Q is a pretty big name to get on the label, so for people who like this genre and to bop to it at home or playing it loud in the car, this is for you. The duration of the track reflects its (natural) simplicity as well, at 2:46.
NEZ, Moodymann & Gangsta Boo – Freaks | The Moodymann sound is extremely obvious in this one, and it makes it a little bit of a more complex track than the previous couple. A lot of hi-hats and claps, a heavy kick and bassline and a more varied overall vocal. Again not my personal cup of tea, but an even better track to bop your head to. By the middle, the mood (ha) of the track kind of dramatically changes, returning back to its intro roots after that's done – but if you like a nice hip-hop line, this is for you. It would probably be my second choice in this EP.
It's a very different release from the previous ones, and I'm personally a little bit crazier over the pure electronic, techno and deep house sounds we heard in previous EP's, but as mentioned before, it's good to see CircoLoco expanding a little. These had been teased before in GTA Online, so it was only a matter of time until they released.
The promised vinyl release of Monday Dreamin' is still nowhere to be seen, but I can assume a change of plans or even manufacturing complexities caused by the pandemic may have put a stop to that.
You can listen to/buy this release on all streaming services now: