With just six weeks until the game comes out, the guys over at GamePro are getting a little worried that there haven't been any "real" screenshots..
The newly released screens by way of the game's official website seemingly depict cut sequences only, as have other images released so far.

…

It is common practice in the video game industry to promote the best-looking game shots, which are almost always pre-rendered cut scenes. Though usually, in-game shots are also released as a game's launch date nears.
Pre-rendered cut scenes? Umm, guys, I hate to break this to you, but GTA hasn't used pre-rendered cut scenes since the little slide shows between levels in the first top-down game. Everything you see in the screenshots is rendered by the game engine. In fact, half the screens are gameplay; they just disable the HUD and use a cinematic camera angle to make them look pretty.
But, yea, it's a good thing Rockstar only shows the game to Authorized Journalists like this, right? After all, we wouldn't want any idiot fansites starting insane rumors about things they don't understand..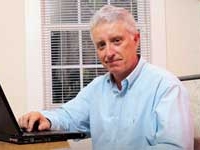 And in other news, the Florida Supreme Court has sanctioned our old friend Jack Thompson. After Mr. Thompson filed mountains of strange filings (complete with cartoon kangaroos and porn), the Court issued a show cause order asking him to explain why they should allow him to keep abusing the system. It seems they weren't satisfied by his response though, and have now barred him for filing any suits himself. As such, if he plans another stunt to block the release of GTA IV like he did with Bully, he'll have to hire another lawyer to represent him. Good luck with that.
On top of that, there's a Florida Bar trial under way where they will decide whether to revoke his license to practice law altogether. Given that his antics there are nearly as odd as his courtroom shenanigans, the outcome is likely to be similar.