A brand-new successor to the Rockstar Warehouse, the home of many many Rockstar collectors and Rockstar's goodies and game purchases, Rockstar Games has just opened their new store today! Looking as slick as always and much more modern, it now resides at store.rockstargames.com and is named Rockstar Store.
Including all of the goodies of the previous Rockstar Warehouse and more, you can now more easily browse everything Rockstar has to offer, from brand goodies, to game goodies, and even the games themselves.
You can use the navigation menus at the top to look through everything that is available – giving special attention to that Gear menu that contains a lot of Rockstar goodies, some of them from the old days that are back in stock, so definitely get in there and start looking as you might get something good!
Some classic items such as the limited-edition Misty Litograph Poster from GTA 3's 10th anniversary are now available once again. Only 500 of those were made, so be quick until it runs out of stock again! You can also get Claude's litograph, which looks pretty damn good on a wall, pic courtesy of our own staff member GTAKid667 from our Collectors forum.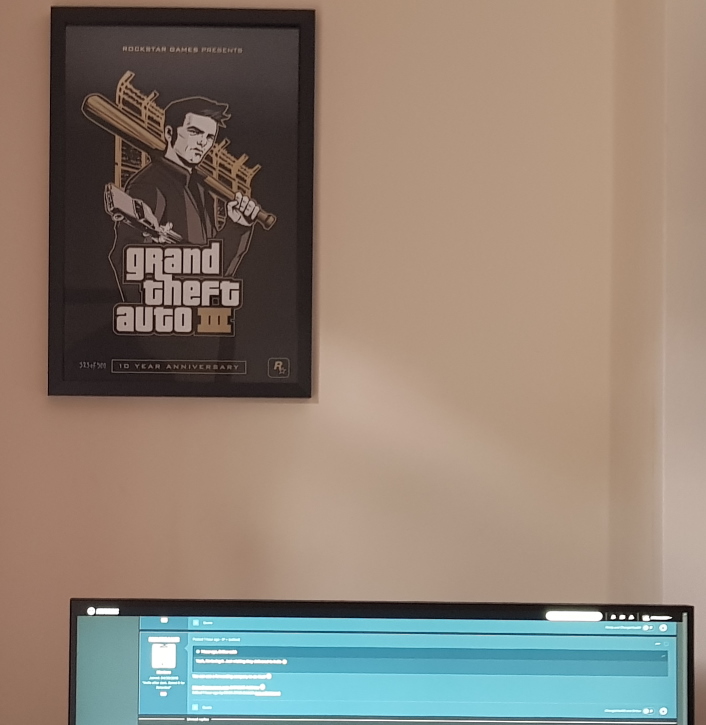 Rockstar Games have also switched providers, from their usual Digital River to Xsolla. The new store looks extremely modern, scales very well on mobile devices, and is extremely easy to browse and very, very fast.
That said, more explorin' and less talkin', so get to the Store and start looking before some of those classic shirts, posters and more run out of stock, which they might soon!