Welcome to Speed Week! Double payouts, free vehicles, parachuting madness, CEO wars and more!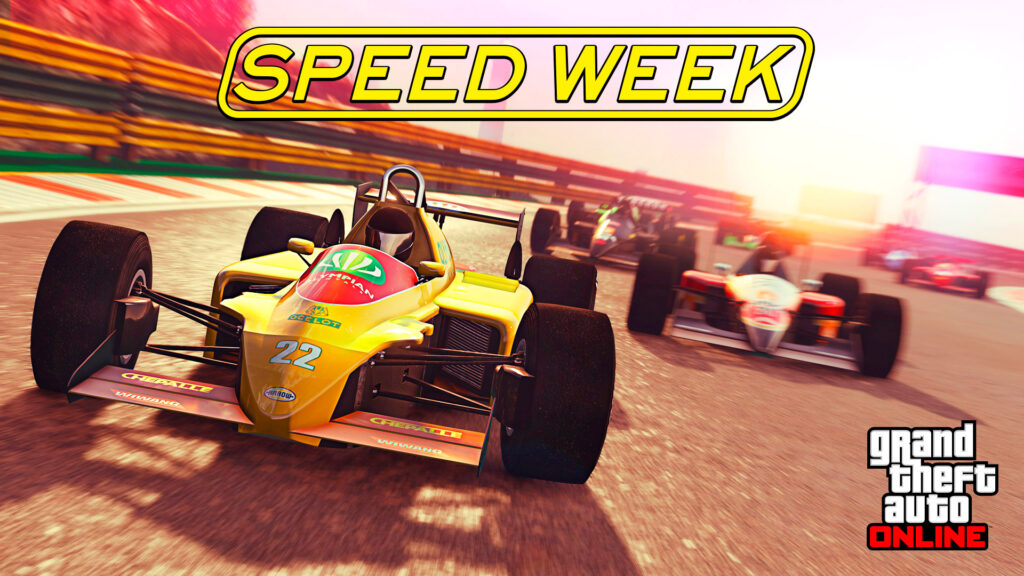 In honour of Speed Week, Rockstar are giving out Double Payouts on Open Wheel Races, to all of those who wish to participate in the thrills of riding an F1-like car around the circuits. Beware of your car as you must take good care of it and repair it in the pit stops!
Parachute Races are giving 3x GTA$ and RP this week, something that Dom from the Story Mode would be very proud to hear, had he not jumped off of the Land Act Dam. Rest in pieces peace.
Casino goers can also try their luck at getting the Ocelot R88, one of the open wheel vehicles, at the Lucky Wheel.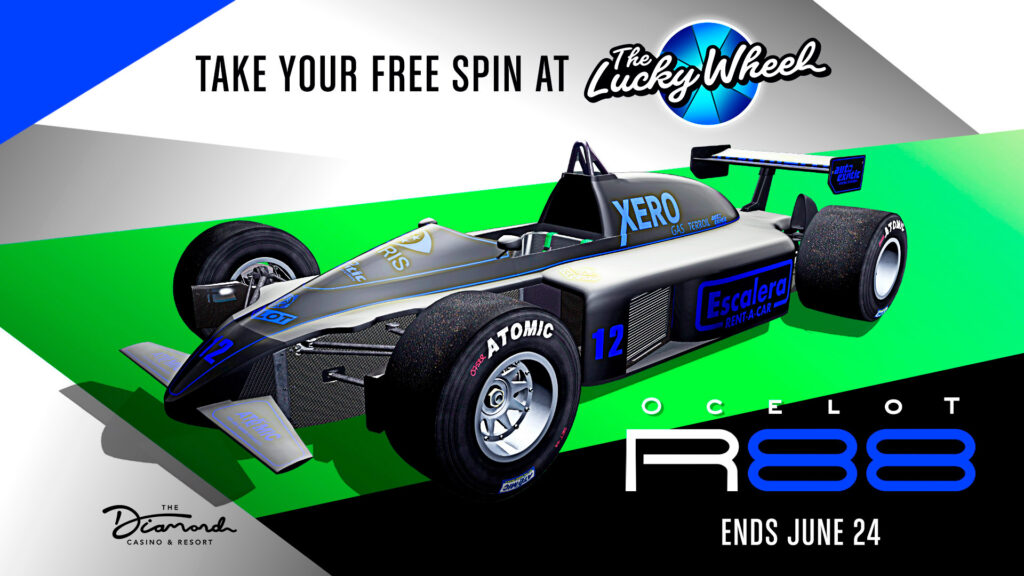 Last but not least, there are many discounts to enjoy, and this week there are four new vehicles to redeem! Get the BF Raptor, the Principe Nemesis, the Shitzu Hakuchou and the Nagasaki Hot Rod Blazer fully for free this week.
40% off the Vapid Flash GT
40% off the Itali GTB
40% off the Coil Rocket Voltic
35% off the Ocelot Stromberg
40% off Executive Offices

Maze Bank West
Arcadius Business Centre
Lombank West
Maze Bank Tower

30% off Executive Office Customisations
50% off the Large Special Cargo Warehouse
More info for Twitch Prime Rewards and details over at Rockstar's Newswire