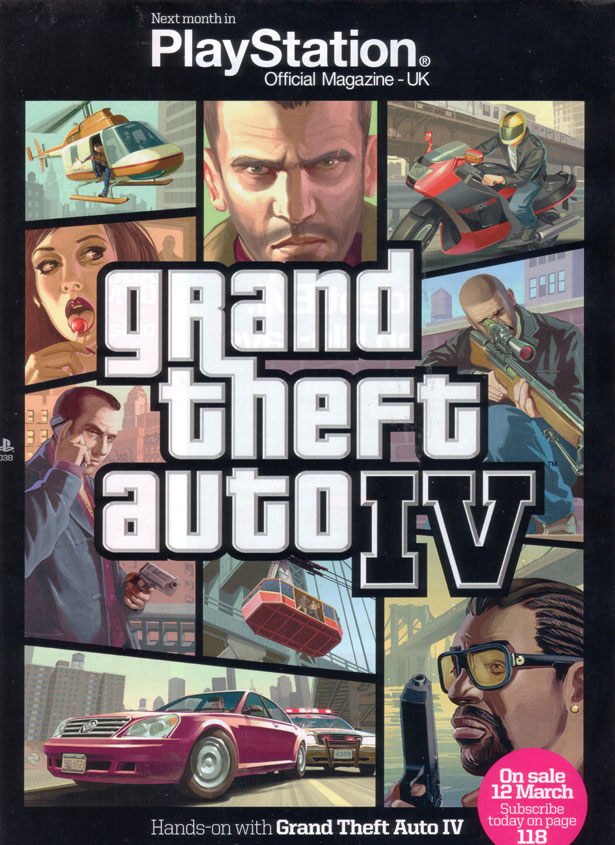 A couple of weeks ago we informed you that Kikizo/IGN/GameSpot etc. (the usual suspects) in addition to EGM were all due to post exclusive previews based on their hands-on experiences with GTA IV. We can now also confirm that Official PlayStation Magazine (OPM) UK will be featuring an exclusive preview in their next issue, which goes on sale March 12.
In a nutshell, here's what you can expect in terms of previews over the next few weeks:
Online previews from a small selection of privileged websites (Kikizo, IGN, and GameSpot, to name a few.) These will be published either this week or the next.
An exclusive preview in US magazine Electronic Gaming Monthly. We should have more details on what the exact contents of this preview are shortly.
A hands-on preview from Official PlayStation Magazine UK. This issue will go on sale on March 12.
…and we're certain that won't be all. Expect many more previews to follow! Thanks to MattyBlog for the info regarding OPM.
Oh, and here's a nice high-resolution pic of one of the artworks that featured in magazines this month: