Rockstar has just announced a massive amount of new information and content coming for GTA Online and Red Dead Online, but more importantly have announced that Grand Theft Auto V Expanded & Enhanced is coming for the PS5 and Xbox Series X on November 11 2021.
Before that however, Rockstar Games has announced that new content is coming for both Red Dead Online and GTA Online in the upcoming weeks!
GTA Online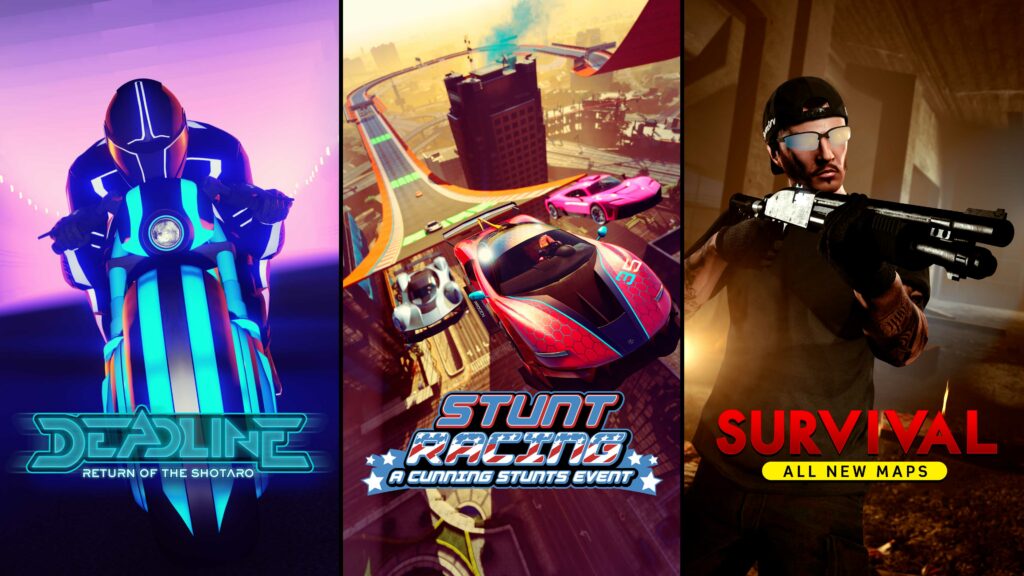 For this title, Rockstar has announced some fan-requested additions, along with quality of life fixes, a host of new items, new races and maps for those who are into the Deadline, Cunning Stunts and Survival game modes.
A tuning-focused updated has also been teased, as Rockstar says that "car culture is back on the streets in a big way, with new opportunities for fans of performance and customization upgrades to get together with like-minded gearheads to test and show off their rides free from interference from authorities and other troublemakers. The renewed interest is bringing a new underground car meet into the area, along with new additions to the local racing scene — and demand for stolen vehicles has never been higher."
The first host of updates for GTA Online is coming on May 27th, including eight new Stunt Races. After, Deadline will get seven new arenas and Survival will also expand to new locations around Los Santos and Blaine County.
---
Red Dead Online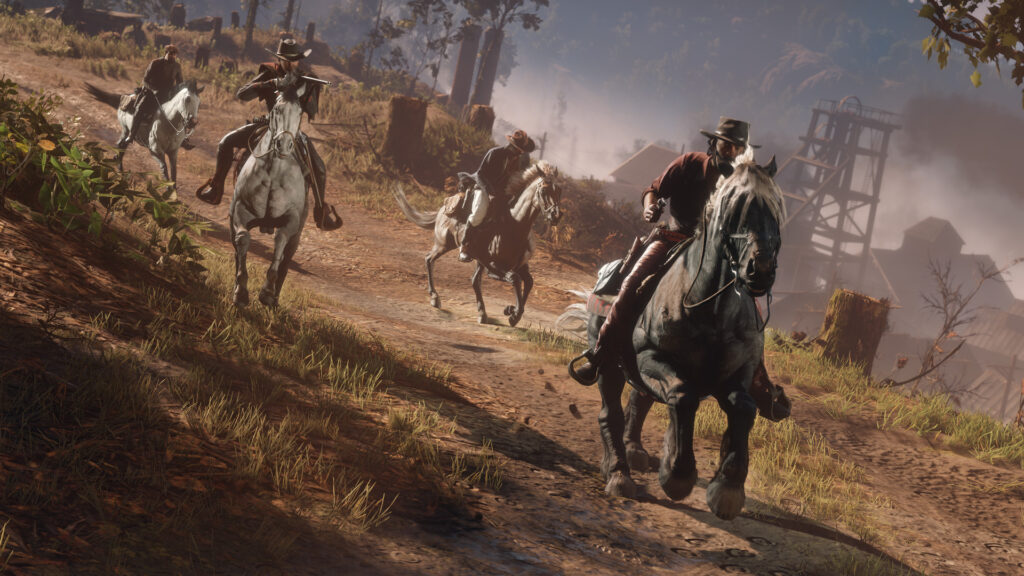 For Red Dead Online, Rockstar are releasing eight new Races, covering locations around the five states of the game. New Standard Races will be introduced, along with new Open Races, i.e. you determine the best way to take and collect those checkpoints, a la Midnight Club.
New Target and Open Target Races are also coming, available to everyone on May 25th.
Later in the Summer, just like GTA Online, Rockstar will be adding a host of new missions to Red Dead Online – you will be working for Angelo Bronte's (who you may recognise from Story Mode), trusted lieutenant – Guido Martinelli.
---
Some more things…
The Internet and GTAForums have been buzzing with theories about what's happening for the anniversary of Grand Theft Auto III, the game truly shot GTA to fame. The truth is, Rockstar has officially announced some very nifty surprises in honour of the upcoming 20th anniversary of Grand Theft Auto 3. Make of that, what you will.
The Expanded & Enhanced versions of GTA V and GTA Online will be arriving on the next generation consoles on November 11th as referred to before. There is no word of a PC release yet, but we expect that to happen a few months after release.
GTA Online will also be becoming standalone, just like Red Dead Online, and while it will be available for everyone on all platforms, it will be exclusively free on the Playstation 5 for a limited period of time at release!
---
Stay tuned to the Rockstar Newswire and discuss it all on GTAForums, for all the latest news and speculation!