The community yelled, complained, expressed their wishes for the gold they had found in the writings of old robbery attempts of El Rubio's compound all the way in Cayo Perico, but after all this time, El Rubio finally felt safe enough… The legendary gold Panther Statue is now available as loot for the Cayo Perico Heist in GTA Online!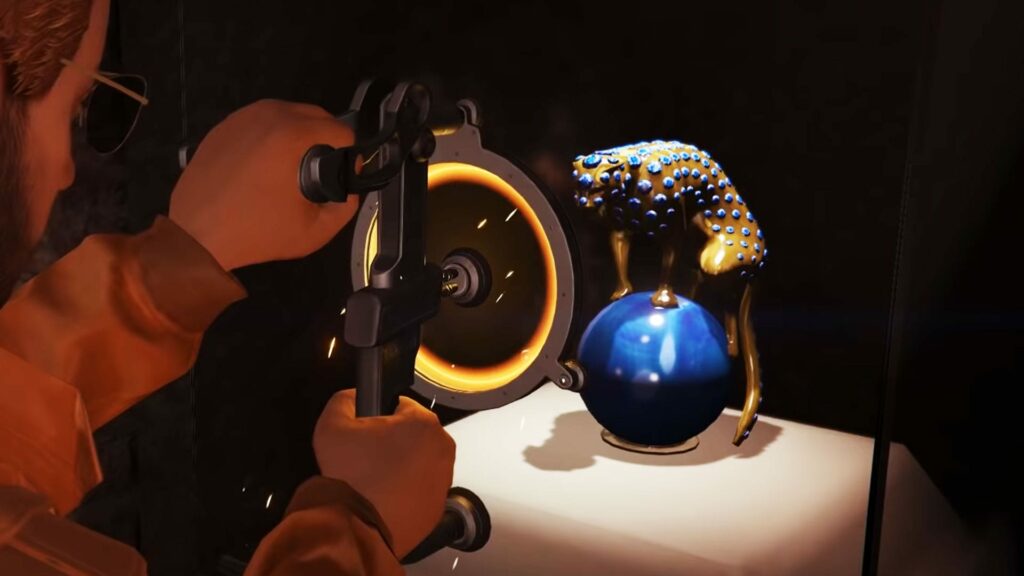 Reports were mixed that the golden Panther Statue appeared once for some players, only to never appear again, some never believed it, making it a legend – others claimed from the bottom of their hearts that they had seen and looted it. Or failed to do so with El Rubio's newly upgraded security.
Truth is, Rockstar has finally made it available for everyone who is going through their first playthrough of the Cayo Perico Heist. That's right, you can only get the Panther Statue once, and only once! So you better plan it all very well, Heister.
---
Wanna Party?
If partying is more your style, all Nightclub Management missions are giving out a 3x GTA$ and RP bonus, so if you need to boost your Nightclub's popularity, there is no better opportunity than now. Make your DJ's and managers happy and get on to it! Rockstar do very smartly remind you to regularly empty your safe though, y'know, just in case.
Owning several businesses around Los Santos can be difficult, so if you've never had a chance of meeting your favourite DJ's and get a shirt from them, this week is the week. Log onto GTA Online this week to receive After Hours Pack DJ Tees – the Tale of Us Stacked Logo Tee, the White Solomun Logo Tee, the Dixon Glitch Logo Tee and the Blessed Madonna We Believe Tee!
---
Further Adventures
Some of the past rewards remain active, such as 3x rewards on the Motor Wars Adversary Mode until the 2nd June, 2x rewards on Client Jobs started from your Terrorbyte (the MOC) and an Orange Shade Camo Livery for all Rank 100+ players so they can use it on their HVY Menacer armoured SUV!
---
Addicted to Gambling?
Don't worry, we have the solution for you. This week, the podium vehicle is no other than the slick and boxy Canis Freecrawler, perfect for your offroading adventures. Get into that Diamond Casino within the week to spin that wheel and try your luck! Remember, you can do this every 24 hours, so you can satiate your addiction at least once every day!
---
Check out the Rockstar Newswire for more information on other discounts on vehicles (including the ever-entertaining Festival Bus) and Prime Gaming rewards!