The rumours were indeed true! GTA V is available on the Epic Games Store (EGS), and it's the Premium Edition, available until May 21st!
After an extended period of downtime due to the humongous influx of people trying to access the EGS to get this major freebie, you can now grab it, if you somehow, for some reason, have not gotten the game yet.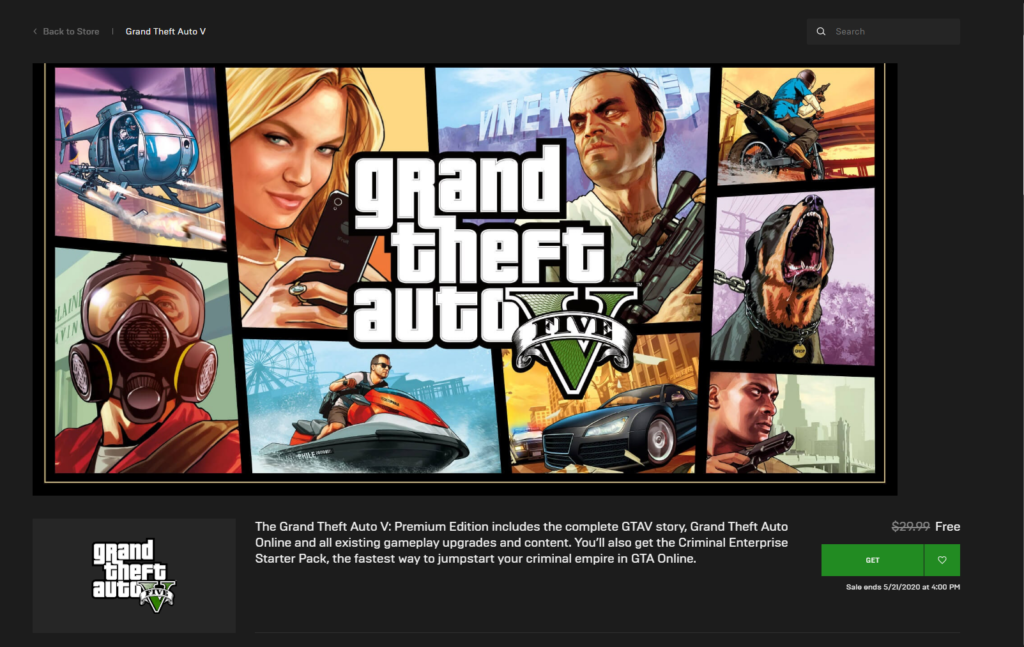 The GTA V Premium Edition gives you the Criminal Starter Pack along with $1 million GTA$ so you can get more easily started in the crime-land that is Los Santos and its surrounding area. It's a good time to level up a bit and start raking in that moolah from the weekly discounts Rockstar does to help fellow criminals level up and get richer.
If you haven't played the GTA V story mode either, you can also jump straight to Michael, Franklin and Trevor's adventures with each other and the government, trying to make something of their lives in Los Santos, after a botched robbery in North Yankton in 2004.
Links: Epic Games Store