Taken from Kotaku:
"Found at the corner of Spring and Canal in Manhattan today by reader Savage6000. Looks like the GTA hype-machine has gone into overdrive. Let's hope the game lives up to the building-sized ads and viral marketing campaigns."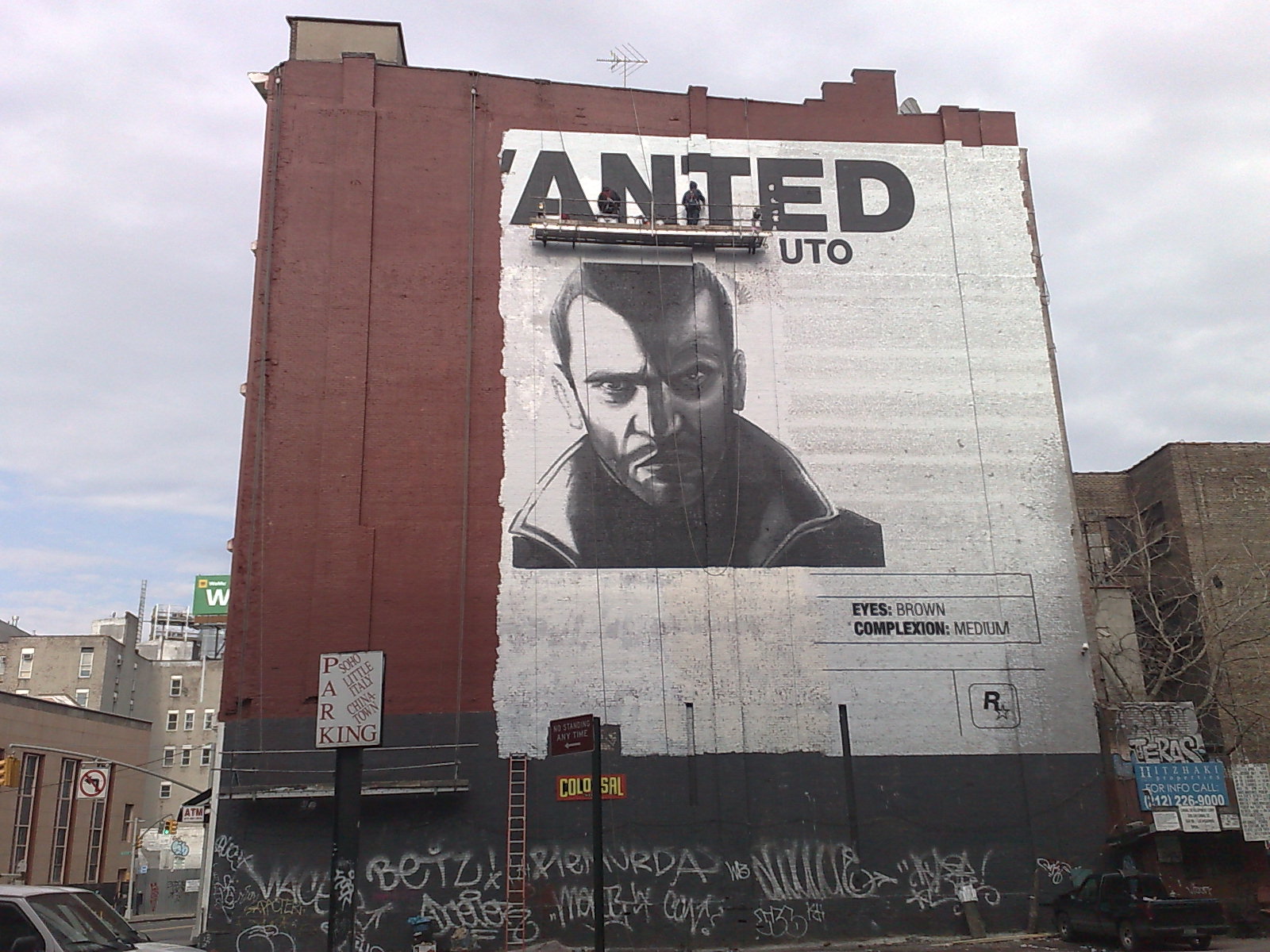 The finished product will look like this.
Related Link: Forum Thread.