Rockstar have today announced a Valentine's Day Massacre Special DLC pack will be releasing on its namesake day this Friday the 14th, for free.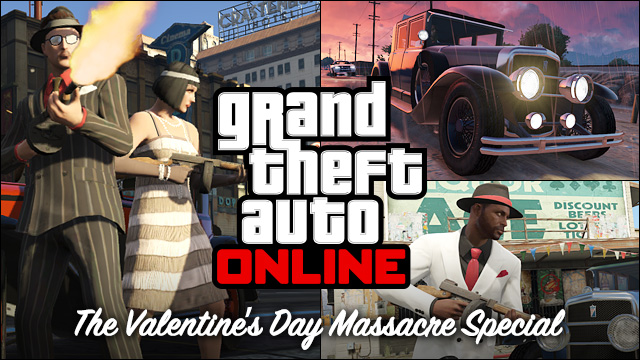 Included will be a the Gusenberg Sweeper weapon and the Albany Roosevelt vehicle, available for both Story Mode and GTA Online. There'll also be some suave suits, alluring dresses and masquarade masks to cater to any fetish of all the sweet-loving gangster killers out there.
But that's not all, Rockstar are tickling our fancy with 10 new jobs and a promise that we'll soon be hearing more about GTA Online Heists and upcoming DLC pack "Dangerous Business".
Prepare for the explosion!

Related Links: