In an interview with men's magazine KING, New York DJ and hip hop artist Green Lantern shed some light on his involvement with the music scene in Grand Theft Auto IV:
"We sat down and it ended up like a whole radio show. This particular show, there's a little bit of a budget involved. It's not the normal licensed-out music. When you jump in the car, you're going to be able to hear a whole Green Lantern radio show filled with nothing but exclusive music I produced for the game."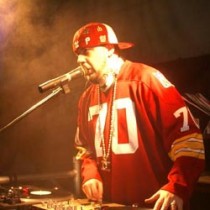 Lantern also went on to mention collaborations that will appear in the game, namely Styles P and Uncle Murda (amongst other "surprises" that couldn't be revealed). In regards to specific songs that will appear in the game, Green Lantern noted that a song from Maino entitled "Getaway Driver" will be featured in Grand Theft Auto IV.
As per usual, you can discuss this latest news on our forums.
Kudos to Jordan for catching this.