Every Friday, Rockstar releases their next series of tracks from their CircoLoco Records Monday Dreamin' EP collection, and today is no exception!
This time, Monday Dreamin' Violet is featuring artists such as Butch & Kemelion, Carl Craig, Margaret Dygas, Red Axes & Luciano, with the last one having a track lasting a whopping 12:34 minutes.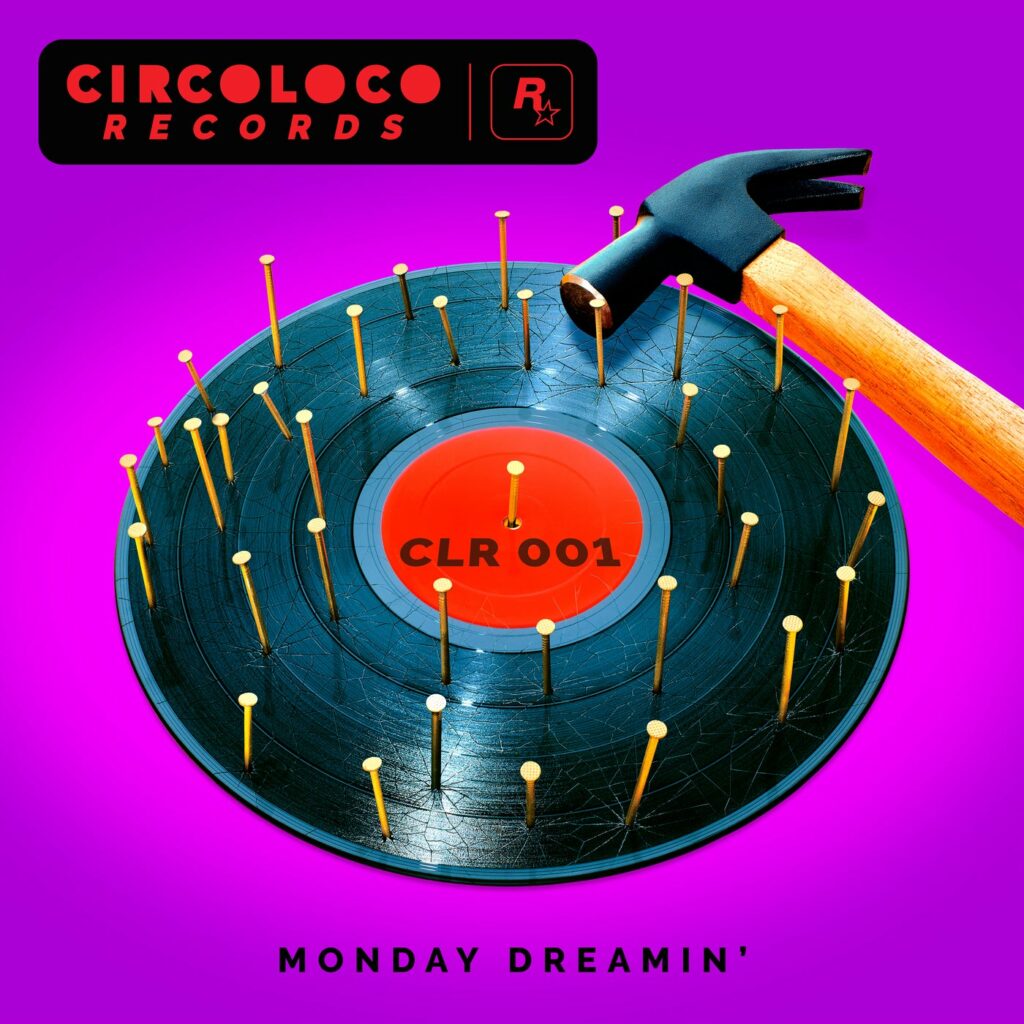 You can listen to the new EP on streaming platforms such as Beatport, BandCamp and Apple Music. It's also available on Spotify with separate artist entries and on SoundCloud this time!
This one is even more varied than the last in terms of moods and genres, and that is a great thing, especially for one track in specific. Let's get to them comments.
---
Spider's Reviews
As an avid lover of music, and having extremely eclectic music tastes, I thought I'd leave a review of the new tracks in the EP. Music is something I listen to all the time, so it would be kinda odd covering Rockstar's new partnership with CircoLoco without some brief comments!
Butch – Raindrops feat. Kemelion | I will go in with a bang and directly say this is my favourite track of the whole EP. I have grown up listening to extremely melodic music, thanks to a close relative, and this absolutely satiates that musical need. Straight from the first minute, a very melodic sweeping pad that lasts almost the whole track is accompanied by a relaxing breakbeat percussion loop, plus Kemelion's (?) great vocals in the foreground. This is by far my favourite track in the EP and perhaps in the Circoloco releases thus far. Anyone that is a fan of classic chilled or melodic Trance music will recognise the type of melody used here. Extremely chilled track!
Carl Craig – Forever Free | On the EP's second track, we have a distinct change of mood. We instead have very 80's sounding synths growling in the foreground along with a simple yet catchy bassline. This one is very progressive, as the genre usually is, so around the 5th minute we get some extra percussion into the mix making it a little more high energy. More of a club downtime track, I'm loving these synths myself.
Margaret Dygas – Wishing Well | A much more minimal track, with much more repetitive percussion and bassline, it's definitely a minimal experimental/industrial track, also great for downtime in a club, to grab a drink or something. Personally not a huge fan of this genre, but it is something that Circoloco have played over the years occasionally.
Red Axes – Calib | Leaning once again more into the tech/techno side, we get a minimal bassline along with percussion, but plenty of effects to go along with it, along with a pretty catchy melody around the middle. Bopping my head at this one especially after the 3 minute mark. Plenty of snares, hi-hats and everything. I prefer the heavily melodic stuff as I mentioned before, but this is definitely a good club track I could see playing in the Music Locker in GTA Online to the enjoyment of many Los Santos (or Cayo Perico!) criminals 😉
Luciano – Mantra For Lizzie | If the previous tracks were extremely progressive in nature, then this one is the king of it. Clocking at a whopping 12 minutes and 34 seconds (assuming this was on purpose from the producer!), it's a very slow build up track that could be used at the beginning of a set or at the beginning of the night at a club (or perhaps at the end as a relaxer?). Also not necessarily my style of track, but some of the sound FX used in parts of the track make it a bit more nuanced than the previous minimal "Wishing Well". Effects and percussion are added over the 12 minutes, making it dynamic every few minutes. Not bad.
---
That's it for now, still hoping we will be able to hear these tracks over in The Music Locker in GTA Online, which I'm starting to think we might, especially based on the fact Rockstar want to release the Monday Dreamin' collection as a whole, and on vinyl!
The next and last EP releases next Friday, 25th June.