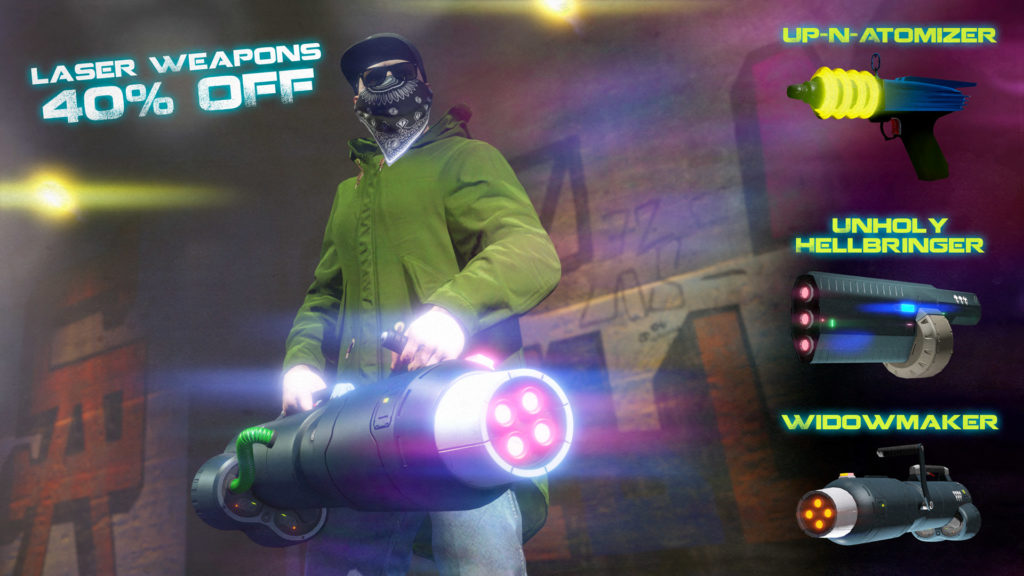 This week, Rockstar is celebrating aliens fancy bright laser technology, the famous lines we all use to mess with kittens, and, sometimes, to help us get some kills in Los Santos…
As such, every piece of laser-based alien technology like the Up-n-Atomiser, Unholy Hellbringer and the Widowmaker are all 40% off. Then don't say aliens aren't our friends!
---
Let's Get Rumbling
Also this week, all Nightclubs are 40% off, so you can run all of your satellite businesses from one, while at the same time dancing to the tunes of DJ's like The Black Madonna, Tale of Us, or Solomon, whichever you prefer to hire for your club.
Players can get rumblin' with Triple Rewards on Business Battles as well, while the Southern San Andreas Super Sport Series has doubled their prize money until Wednesday. Players who are still holding on to their cargo warehouses may also enjoy 2x GTA$ and RP on Special Cargo Sell Missions until May 6th.
---
Money, Money, Money!
Starting tomorrow May 1st, play GTA Online during the month of May for a one-time gift of GTA$ 500,000 that will be automatically sent to your Maze Bank Account within seven days!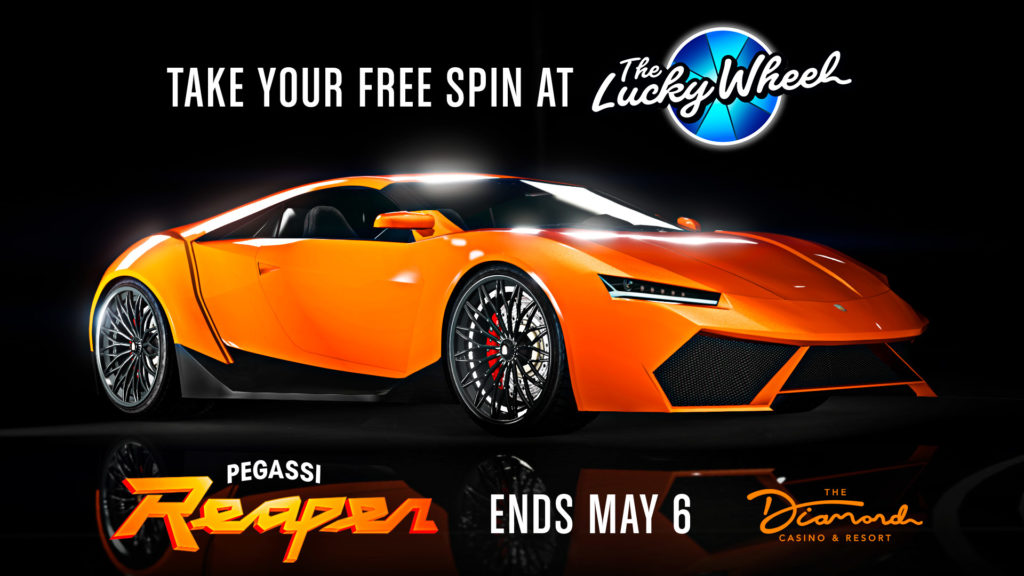 If you're feeling lucky and fancy a visit to the Diamond Casino & Resort, you'll like to know that this week's mystery vehicle for the wheel is the Pegassi Reaper, which, according to Rockstar, and I love this description, is "a hyper car with the range to go from zero to sixty in a purr, a hum, and a roar."
---
More Discounts & Twitch Prime
40% off the B-11 Strikeforce;
35% off the Pegassi Oppressor;
60% off the Declasse Hotring Sabre.
GTA Online criminals with subscriptions on Twitch Prime (and with a connected Social Club account) will also get a rebate on Pixel Pete's Arcade base property, and can purchase the Pfister 811 for 80% off, along with the Declasse Drift Yosemite truck for 60% off this week.
More on the Newswire.