That's right, more content! R* have just released the first DLC update for GTA V, and it's free of charge. It's available for both Story mode and GTA Online.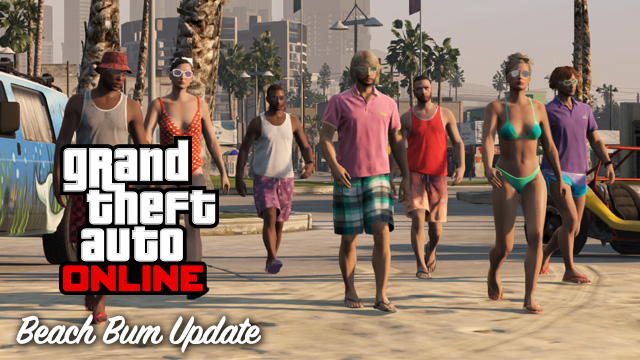 As detailed previously, the Beach Bum DLC includes new content as the SNS Pistol and the broken bottle, four new vehicles and tons of new customization options for your GTA Online character. That's in addition to 30 new "beach-themed" jobs, all available to download through Patch 1.06, which includes a variety of adjustments made to GTAO. Find out more about it at R*'s newswire. Stay tuned for more details of the Content Creator as well as new DLC packs and "major-paid expansions" in the future.

And as always, share your thoughts on the new update over at the forums.