Thought Arena War was forgotten? How could Los Santos' biggest destruction derby be forgotten?!
GTA Online players can take advantage of triple rewards in the Arena Wars series this week, along with discounts in the Arena Workshop! If you have the hunger for carnage, hit up the Maze Bank Arena in south Los Santos and get to crashing into some cars and evading some others. Survive as long as you can and you'll get quite the cash and RP!
Time Trials
The triple rewards don't end there. Those with the need for speed can start up the Sawmill and La Fuente Blanca (RC) time trials for some triple GTA$ and RP rewards!
Simeon still wants your cars… But pays double!
I know most of you are probably sick and tired of Simeon calling you for seven years now like a desperate ex to repo cars for him, but if you do this week on his Premium Deluxe Repo Work, you'll get double the GTA$ and RP!
Feeling Lucky?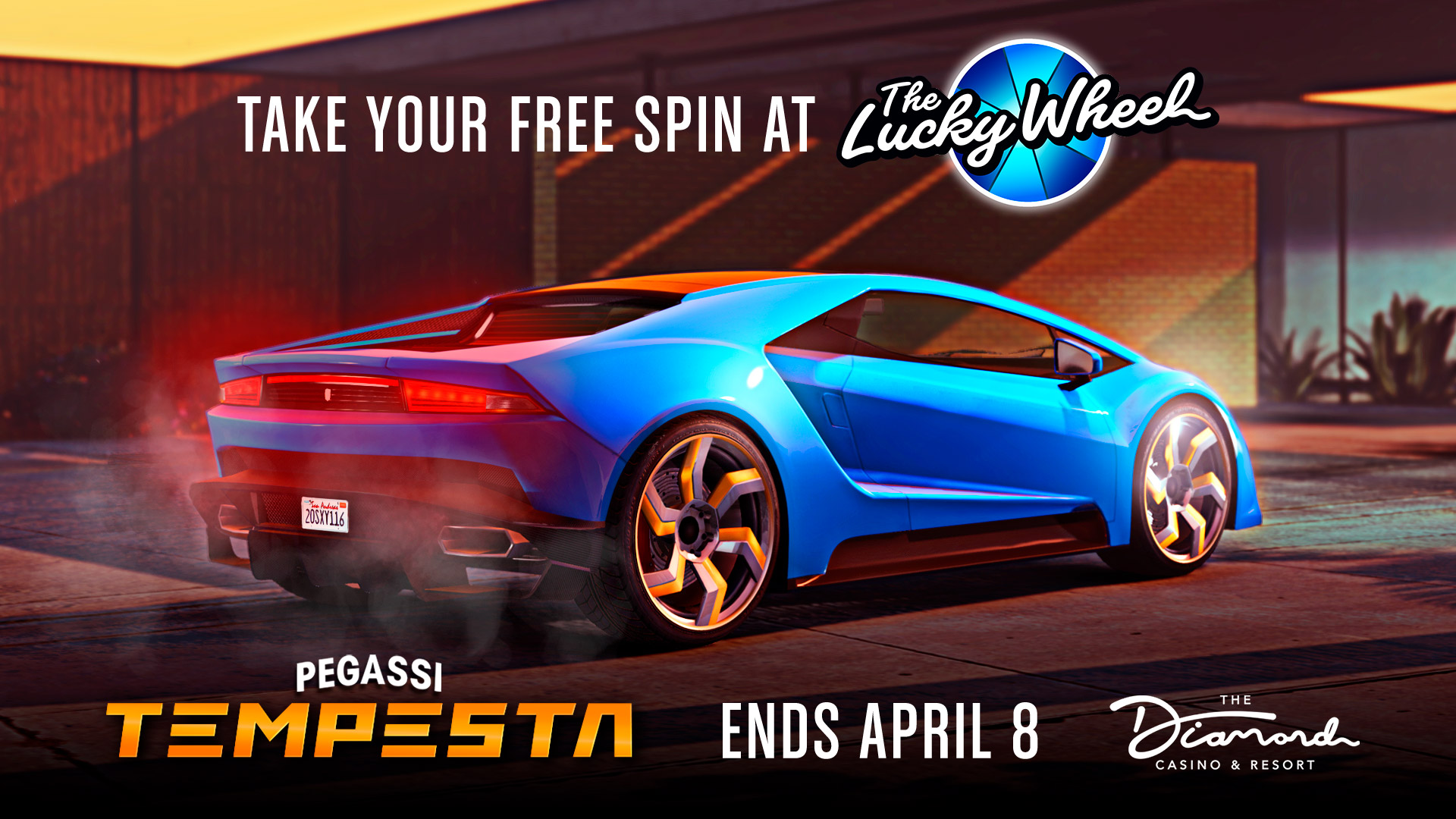 Los Santos casino-goers can try their luck at The Lucky Wheel, where they can get the Pegassi Tempesta until the 8th of April! If your garage is missing a sports car, it might be worth it to drop by the Diamond Casino & Resort and spinning that wheel as hard as you can!
Other Discounts
Criminals in the state of San Andreas will also be able to enjoy:
60% off the Arena Sasquatch;
50% off Arena Workshops if you wish to expand your arena influence;
40% off the Invade & Persuade RC Tank
60% off the Ocelot Stromberg;
40% off the RC Bandito;
50% off the Grotti X80 Proto.
Those who are Twitch Prime subscribers and have connected their accounts to Social Club will also receive 75% off all styles of the Arena ZR380 and the MTL Cerberus!
Reminder that a portion of all proceeds from Rockstar's online games are going towards COVID-19 relief efforts, so if you do buy online items in Rockstar games, rest assured that you are also helping people in need during these unprecedented times.