Rockstar Games has revealed new details about the Grand Theft Auto V Special and Collector's editions. The editions provide the following enhancements and accessories:
Additional Weapons – the .50 Caliber Pistol and the Bullpup Shotgun are available at Ammu-Nation, complete with unique customization options, skins and attachments.
Bonus Outfits, Tattoos and More – The main characters receive a 20% discount on clothes and tattoos, as well as one new outfit each, one article of clothing (shirt, hoodie and jacket) each, a special haircut, facial hair look and tattoo.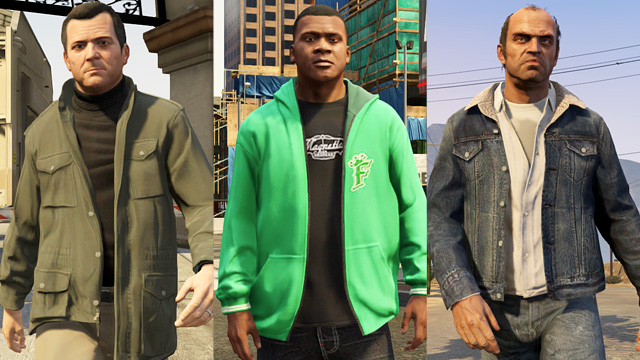 Custom Characters for GTA Online (Collector's Edition Only) – Defining your parent's heritage and then customizing your character's daily activites will determine the appearance and skill-set of your online character. In the Collector's Edition, Niko Bellic (from GTA IV), Claude and Misty (from GTA III) are available to use as parent options within the character creation system.
Special Ablity Boost – In GTA V, The main characters each have a special ability which may be activated when the Special Ability bar fills up. In the Special and Collector's editions, the bar fills up 25% faster.
Stunt Plane Trials – Five new stunt plane challenges, which involve navigating through checkpoints.
Unique Vehicles and Garage Property (Collector's Edition only) – An exclusive garage to store custom vehicles, that includes the CarbonRS sports bike and the Hotknife – an open frame 1930s style hotrod. In GTA Online your garage and the high-end Khamelion electric car, which is specific to GTA Online, are both purchased through in-game websites accessed through your Online character's cell phone.
Link: Rockstar News Wire – More Details from Special and Collector's Editions