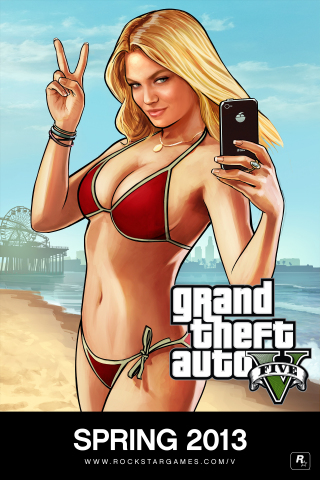 Rockstar Games today officially announced the Spring 2013 release date for Grand Theft Auto V, which will be available for pre-order starting next week on Xbox 360 and PlayStation 3.

Rockstar says:
Developed by series creator Rockstar North, Grand Theft Auto V takes place in a re-imagined, present-day Southern California in the largest and most thriving game-world we have ever created set in the sprawling city of Los Santos and for miles beyond – from the tops of the mountains to the depths of the ocean. "Grand Theft Auto V builds on everything we've learned about open world game design," said Sam Houser, Founder of Rockstar Games. "We can't wait to share it with fans."
This means a release date between late March and June of next year. More info and game assets coming in November. Stay tuned!