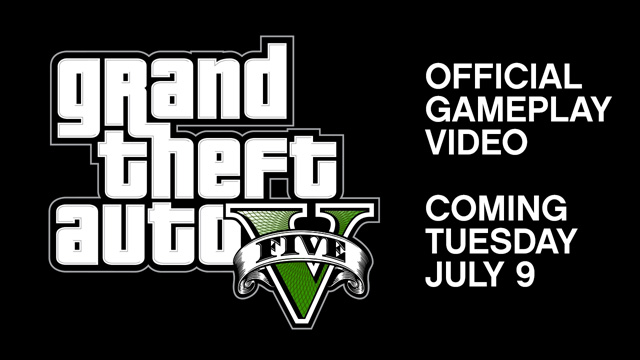 Rockstar have had a habbit recently of releasing videos displaying snippets of gameplay features for their various titles. They did it for Red Dead Redemption, L.A. Noire and Max Payne 3, and GTA V will be no exception!
Tomorrow – July 9, 2013 @ 10am EST (3pm GMT) – we'll get our very first proper look at actual gameplay.
Be sure to tune in to the official Rockstar Newswire and the Official Website, and join in on the discussion at GTAForums.com!
CONFUSED ABOUT THE TIME ZONES?
Thankfully we have a lot of helpful souls in our community – forum user Ultim8 Z0mb13 has compiled a pretty complete list of when the video will air in different time zones, which you can see right here. Awesome work!