A great new piece of fan art has just popped up by artist Patrick Brown.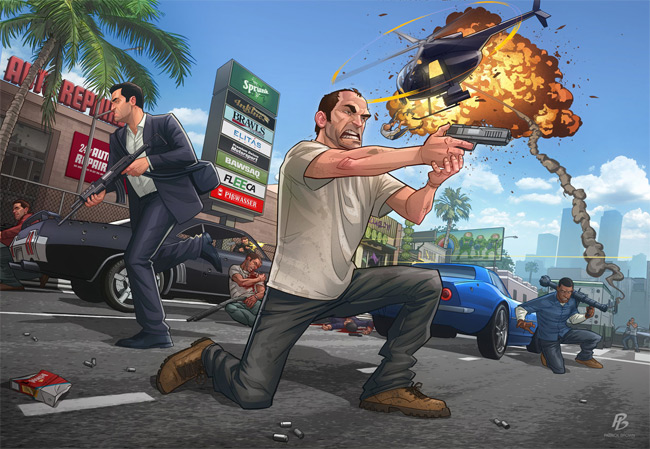 Patrick has several other exciting Grand Theft Auto themed fan artworks that have become very popular within the community. In regards to his recent addition, Patrick says:
Grand Theft Auto V is only 6 days away! I wanted to do something for the launch of the game and this is what I've come up with. I really wanted to do something that uses all three protagonists in one scene, so here we have a bit of a gang shootout that takes part in a robbery, you can see the armored truck in the distance. I really can't wait for GTA V, it's so close but the days are going so slow, it's going to be amazing. You can expect many more GTA V artworks to come, I am planning on doing a GTA V Online piece of fan art too.
Once you've laid your eyes on today's featured Fan Art, hopefully it will inspire you to head over to Gamespot and vote Grand Theft Auto as the Greatest Game Series of The Decade.