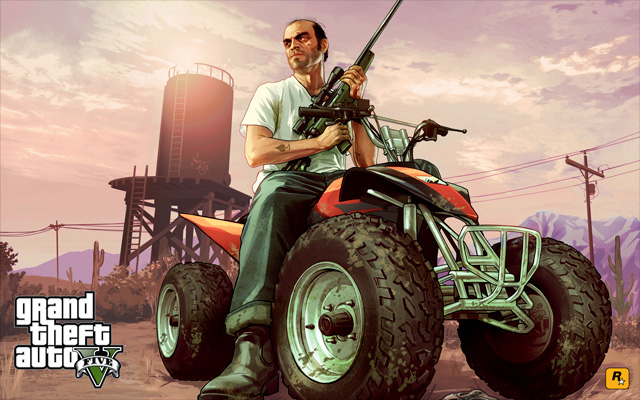 Rockstar have just revealed the latest official artwork of Trevor, sitting on a quadbike. Although we've seen this image before during the preview blowout, it has now been made available to download in a variety of resolutions.
Posted on the Newswire, we've also been treated to a small insight into Trevor's personality:
Meet Trevor Phillips, the unhinged, unpredictable, psychopathic career criminal and drug addict that you will play as one of the three main protagonists in Grand Theft Auto V this spring.
Head to Rockstar's downloads page for more sizes.