This map shows a small area of Broker, Liberty City. It is deduced entirely from what is revealed in screenshots and trailers, and therefore is mostly accurate but not entirely accurate. It was produced by the combined efforts of the GTAForums community. See this thread for more details, and feel free to post your own contributions.
Click on the red icons to view screenshots taken at the locations indicated on the map. The arrows define the perspective of the shot.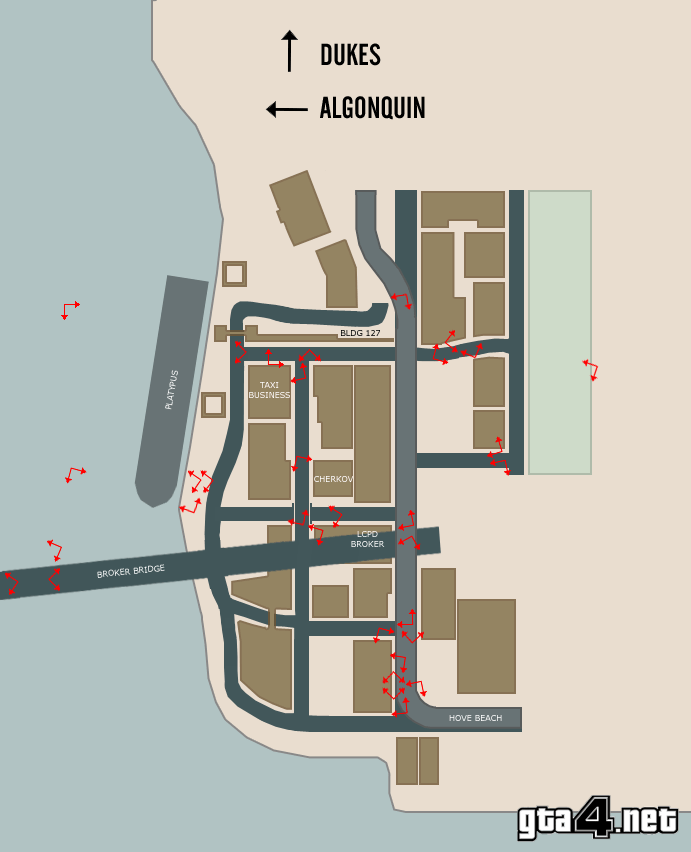 Remember, this is only a small part of Broker. It is not the full map. Attempts are also being made to map parts of Algonquin.